Seasonal employees play a vital role in the operations of retail organizations. In many industries, a full-time worker is categorized as someone who works 40+ hours a week and is on a salary. However, for retail organizations, a full-time worker is someone who works twelve months out of the year. The many employees who did not fit that definition are considered seasonal workers.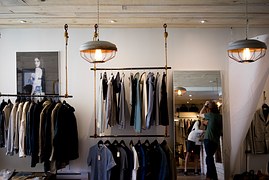 Every retailer has at least one specific time of year when they staff up on seasonal employees. During those times, they have more customer visits, both to their physical stores and to their online web stores, and their revenue increases. For clothing and fashion retailers, the busy season is around the holidays, in November and December. For hardware stores and garden centers, it's the spring and summer months, from May to September.
The revenue growth during these seasonal times are so significant, that in many cases, it's the only time of year when their finances are in the black. Those revenue jumps can be so large that they generate enough to make the company profitable for the entire fiscal or calendar year.
With the time of year approaching when retailers will begin hiring seasonal employees, we wanted to provide some guidance on the best way to manage them and their identities. Here are our four tips for efficient and effective onboarding and management of seasonal workers:
Seasonal workers are an important part of every retail organization. In order to maximize their value and minimize their risk, implement a good IAM solution and follow the guidance listed above. You'll improve your organization's efficiency, security and ultimately, the bottom line.
Other blog posts that might interest you: