Privacy in education is a subject that has received significant attention recently, and we see it garnering even more attention in the future. It affects students, teachers, administrators, parents, IT staff and IT vendors. All involved tread a fine line, balancing the security issues that are vital to the operation of a school with the individual privacy rights of the actual classroom users of technology.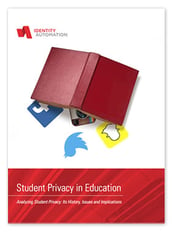 That balancing act is becoming more and more difficult with the proliferation of third-party educational apps used in the classroom. Where does the line of student privacy now lie? And how do we know if it's been crossed?
Download our latest eBook, Student Privacy in Education, to learn historical context on student privacy, current issues facing schools and IT vendors, and how schools and vendors can work together to better protect students.