Looking for the Clayton County Public Schools User Login Page?
Located in the Atlanta suburb of Jonesboro, Georgia, Clayton County Public Schools (CCPS) is future-forward district with a vision of making the digital classroom a reality for its more than 55,000 students, staff, and administrators. As part of this, CCPS is aggressively working towards district-wide adoption of cloud-based education technology.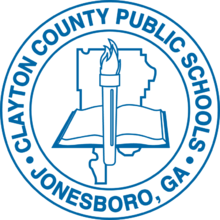 To help make this vision a reality, CCPS has selected RapidIdentity as a Service, an identity and access management (IAM) suite hosted by Amazon Web Services (AWS) to provide support for cloud-based learning applications, accelerate its one-to-one Chromebook initiative, and enhance overall security with a Single Sign-On (SSO) application portal as the district continues its transition to the cloud.
With RapidIdentity CCPS is able to easily deploy cloud-based applications and tools, such Google Apps for Education and Microsoft 365, at scale, while ensuring students and staff are able to focus on classroom learning, rather than troubleshooting technology and support issues.
Additionally, RapidIdentity as a service has enabled the delivery of:
Data security along with responsive access to information systems, instructional online applications, and technology services.

Full identity lifecycle management, including automated provisioning and deprovisioning and handling change administration of all users, even contractors and other external users.

A SSO application portal to allow teachers, students, staff, and external contractors to boost productivity with centralized access to many on-premises and cloud-based web applications.

Identity and access support for One-to-One Chromebook and BYOD initiatives.

Lower total cost of ownership by enabling CCPS to offload work to a managed service.