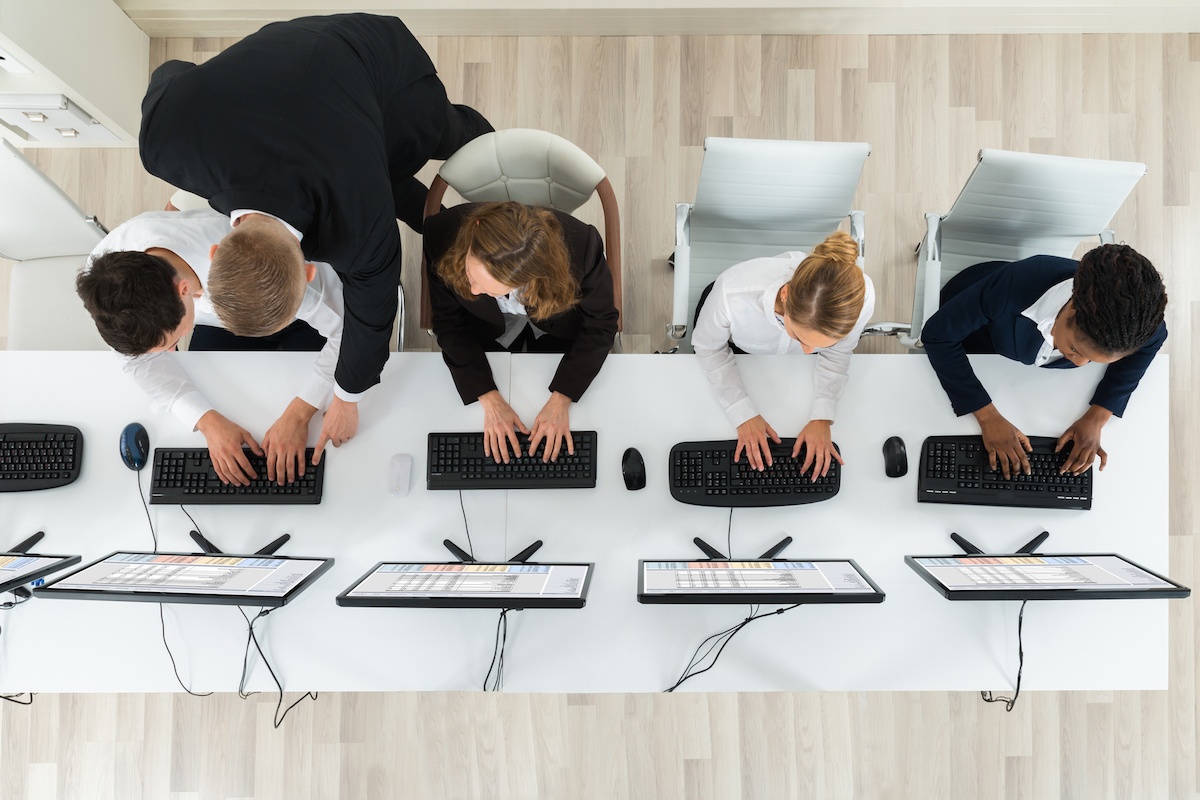 In our last post, we discussed the cybersecurity talent shortage and its impact on the IT industry. The enormous gap between the industry's needs and the actual pool of qualified employees has left many IT departments and security teams with a shortage of qualified personnel, resulting in an overwhelming workload that only exacerbates security events and data breaches.
To combat this shortage, organizations must turn to technologies, such as Identity and Access Management (IAM) solutions, that enable them to do more with fewer resources. In part one, we looked at how IAM solutions help solve the problem by automating time-consuming and repetitive tasks and freeing up IT staff resources through capabilities like end-user self-service, automated lifecycle management, and delegated administration.
Read on to learn three things to look for when selecting an IAM solution that will help your organization shorten time to value and maximize efficiency—even when faced with limited staff resources or a lack of in-house expertise.
How Do Modern IAM Solutions Help with the Cybersecurity Talent Shortage?
Ease of Deployment, Ease of Use, and Quick Time to Value
The cybersecurity talent shortage has forced many companies to hire less experienced candidates or candidates with experience in different fields, so it's critical that new products and solutions can be used by both junior personnel and employees with more expertise. These tools must also have short learning curves—IT teams don't have time for lengthy user training or long, complex deployment periods. After all, chief information security officers (CISOs) want solutions that can be deployed, configured, and utilized quickly, offering the shortest time to value.
This is what sets many modern IAM solutions apart from legacy IAM systems: While legacy IAM tools and big box systems are notorious for lengthy deployment periods, modern IAM solutions, such as RapidIdentity can be up and running in a matter of weeks. This is because RapidIdentity uses a toolkit to integrate systems quickly, executes against existing business processes with policy templates, and enables drag-and-drop configuration with prebuilt adaptors. Such features eliminate the need for custom coding, specialized expertise, or outside consulting, which is a boon to short-staffed, overworked IT teams.
Modern solutions are also powerful, yet uncomplicated, meaning they're designed with non-technical users in mind. For example, RapidIdentity has self-service processes and workflows, an intuitive user interface (UI), a user-friendly portal, and out-of-the-box reporting. All of these elements make it easier for users of every skill set and ability to work with the IAM solution almost immediately.
Training Designed for All Levels
Training for all levels of experience and expertise is vital during talent shortages. In-depth training courses help less experienced employees get up to speed more quickly, learn new skills, and develop an in-depth understanding of how your IAM solution works. As a result, your organization will realize more value from the solution and add additional capabilities at your pace as requirements or policies dictate.
For example, at Identity Automation, we help IAM champions of all skill levels increase their knowledge with hands-on, instructor-led Foundations and Advanced training courses.
Foundations is an introductory course that covers the core components of our IAM solution, RapidIdentity, as well as its key administration, configuration, and management functions. The Advanced course builds on the Foundations class with more in-depth technical discussion and hands-on lab exercises. After the Advanced course, participants have the necessary skills to participate in a full identity lifecycle implementation using RapidIdentity.
Additionally, certifications help individuals develop their IT security skills, while enabling organizations to form a skilled and confident staff for implementing and managing their IAM solution.
Services to Help Clients Prepare for Deployment and Post-Deployment
Most organizations don't have the experience or staff to take on a full IAM implementation themselves. Selecting an IAM vendor that offers professional services eases this burden and enables your organization to take advantage of a trusted partner's expertise. Guidance from experts who have been through the process countless times before takes the guesswork out of your IAM implementation and ensures a smoother process.
At last year's CETPA conference, Palo Alto Unified School District's Chief Technology Officer, Derek Moore, spoke of the impact our professional services team had on the district's IAM implementation, stating, "To be honest, I think that was probably one of the better decisions we made. The professional services team does this for a living, and we leaned on their guidance to help us get this in place quickly and right the first time."
Ongoing Customer Support
Strong customer support is another way in which you can tackle the cybersecurity talent shortage. Ongoing support helps an organization after the IAM solution has been deployed and reduces reliance on in-house expertise.
Look for a vendor that offers a variety of customer support options, including 24/7/365 support. A customer support portal with access to a broad set of resources, including on-demand training, product guides, user forums, and release notes, can also help you maximize your investment.
Do More with Less—Choose the Right IAM Solution
The threat landscape will only continue to evolve, and the cybersecurity talent shortage isn't going to improve anytime soon. To bridge this gap, companies must lean on technology, like a modern IAM solution—one that increases efficiency, is easy to use and deploy, and offers excellent training and support resources.