Last month, Identity Automation sponsored the South Texas Information Systems Security Association (ISSA) Luncheon in Houston, TX, and it was a huge success!
The event was titled "What's in Your Software?" and focused on the importance of network visibility. An all-star cast of Enterprise and IT Security Leaders, along with ISSA Fellows and industry partners, shared challenges, insights, and cloud network monitoring techniques to address day to day demands, specifically regarding recent advances in mobile and cloud technology.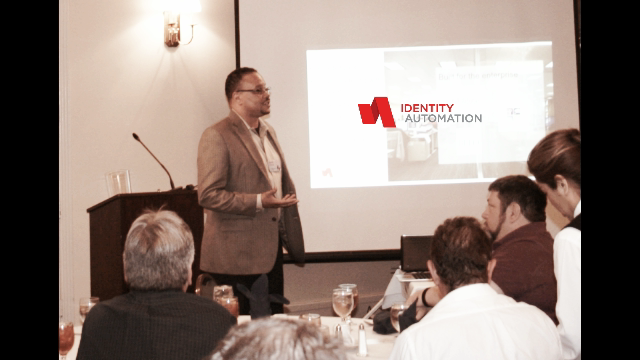 Some of the key takeaways from the session included:
Modern enterprise networks are increasingly challenged and it requires deeper levels of security to achieve maximum visibility.

Increased levels of network security can help identify and fix performance issues as they occur.
Know your network - but you have to also think about the components in the cloud and in third-party applications as well.
A special thanks to our Fellow Roy Wood, President of the South Texas ISSA chapter, for hosting the Luncheon.