We're honored and happy to announce that RapidIdentity was selected as a finalist for the 2016 EdTech Digest Award in the Security and Privacy Solution category. The year just keeps getting better! In January our deployment with the North Carolina Department of Public Instruction (NCDPI) was recognized as a best deployment of the year.
With our over ten years of experience working directly with school districts, RapidIdentity has managed over 10 million students, teachers, and staff. We know the unique challenges K-12 schools and school districts face better than anyone and this award is a testament to that.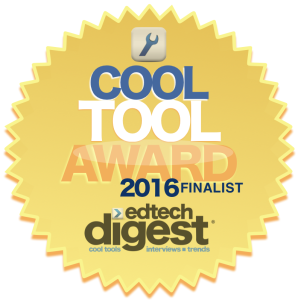 One of those unique challenges we consistently hear about from our education customers is the transition from dated legacy systems to a cloud-based environment. It can be a long process, so most school districts find themselves living in a hybrid environment from some period of time. Could be months or (more likely) could be years. This can be difficult for schools because they need solutions, like an identity management system, that integrates with both the legacy systems and new cloud systems. Many IAM tools work with one or the other, but not both. RapidIdentity is one of the few on the market that can be used throughout such a transition in legacy, hybrid, and cloud environments.
Of course, that's just one of the many reasons why RapidIdentity continues to receive praise for its work with school districts. To learn more about our achievements in education, read these other blog posts: