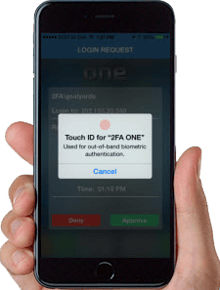 I am excited to share our latest press release announcing that Identity Automation has acquired, 2FA, Inc., a cybersecurity company that specializes in multi-factor authentication and enterprise single sign-on (SSO).


Authentication has become an integral piece of the identity management solution set, largely driven by the need to better protect user credentials and privileged accounts. More and more, industries with a focus on strong compliance regulations are seeing guidelines put in place that require stronger authentication techniques in order to protect that data.
With nine authentication methods, 2FA offers one of the broadest, most well established solutions on the market. The combination of our IAM technology with 2FA's multi-factor authentication enables Identity Automation to provide our customers with the most robust Identity and Access Management and authentication solutions in a single software stack.

2FA adds powerful authentication capabilities to Identity Automation's portfolio with the following key features:
Support for nine different forms of authentication; including: RFID, smart cards, fingerprint biometrics, SMS, OTP, push-authentication, and more.

Single Sign-On to client and web-based applications and two-factor logon to Windows and Mac OS

Integrated authentication workflows that streamline and simplify access for end-users

Hardware agnostic, allowing customers to leverage existing investments in hardware
Contact us or request a demo to learn more about these new capabilities.


Other content that might interest you: