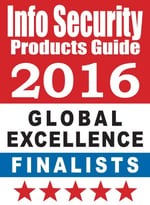 We're honored and happy to announce that our work with the North Carolina Department of Public Instruction (NCDPI) has been named a finalist for the 2016 Info Security Global Excellence Awards in the Best Deployments and Case Studies category. What an exciting way to kick off 2016.
Over five years ago, NCDPI committed to providing school systems throughout the state with a centralized IT infrastructure. The move required providing a centralized identity and access management system, granting all users access to numerous SaaS applications. NCDPI turned to Identity Automation and built the system on RapidIdentity, its secure, cloud-based identity management system.
In 2015, NCDPI completed integration of Identity Automation's RapidIdentity in what is the largest-ever deployment of a cloud-based identity system, supporting over 2,500 K-12 public schools and up to 10 million users in the state of North Carolina.
Info Security Products Guide, a leading information security research and advisory guide, will honor 2016 Global Excellence Award winners in San Francisco on February 29, 2016, during the annual awards dinner and presentation.
Wish us luck!