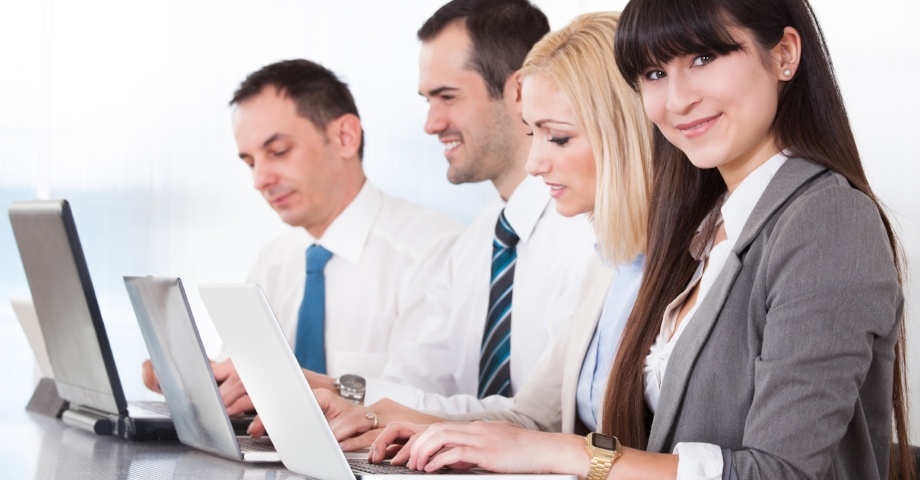 In April, Identity Automation launched its newly developed RapidIdentity Product Training Courses. These instructor-led, hands-on courses are designed specifically for administrators, system owners, and Identity Automation partners who implement, configure, or manage RapidIdentity. Together, the two courses – Foundations and Advanced – give participants an in-depth understanding of our RapidIdentity software and provide the necessary tools for a full identity lifecycle implementation.
The first course, RapidIdentity Foundations introduces the administration, configuration, and management functions of RapidIdentity and its core components. The course also addresses gaps in participants' identity and access knowledge and product capabilities. Upon completion of this course and its exercises, participants will have the fundamental skills to manage and support key components of a RapidIdentity implementation.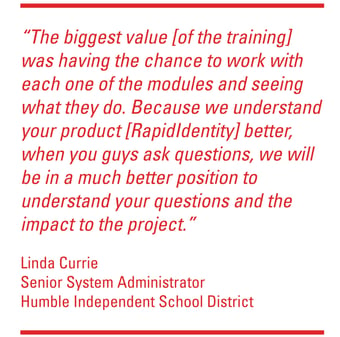 Building on the fundamentals learned in Foundations, the Advanced course provides deeper implementation and support training, exploring a complete RapidIdentity appliance installation and configuration. Participants get to set up and configure the core RapidIdentity components and additional modules typically deployed in complex implementations, including Reporting, Files, Workflow, and Dashboard. Advanced RapidConnect adapters like Web Services Application Program Interface (WSAPI) and Command Line Interface (CLI) integrations are also implemented. Upon completion of this course, participants will have the skills necessary to participate in a full identity lifecycle implementation using RapidIdentity.
Identity Automation is also launching a certification program for those who wish to validate their skills in implementing and managing identity and access management software by becoming a Certified RapidIdentity Administrator. Certified Administrators are RapidIdentity specialists with demonstrated experience implementing and managing identity services. Certification not only acknowledges industry expertise, but helps solidify this credibility with customers and prospective employers.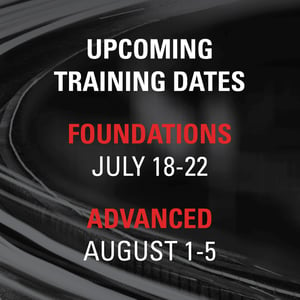 "RapidIdentity is a highly flexible, feature-rich solution, designed to incorporate customers' processes, policies, and workflows," says Samuel Carter, Identity Automation's Training and Development Manager. "The product training courses help to ensure our customers have a thorough understanding of RapidIdentity's capabilities and in turn, are able to maximize the value of their IAM investment."

Held quarterly, the next round of trainings is scheduled to take place July 18-22 (Foundations) and August 1-5 (Advanced) in an instructor-led, virtual format. Contact us at 877-221-8401 or training@identityautomation.com to reserve seating in the upcoming RapidIdentity Foundations and Advanced product training courses.
Click Here to learn more about RapidIdentity Product Training courses.