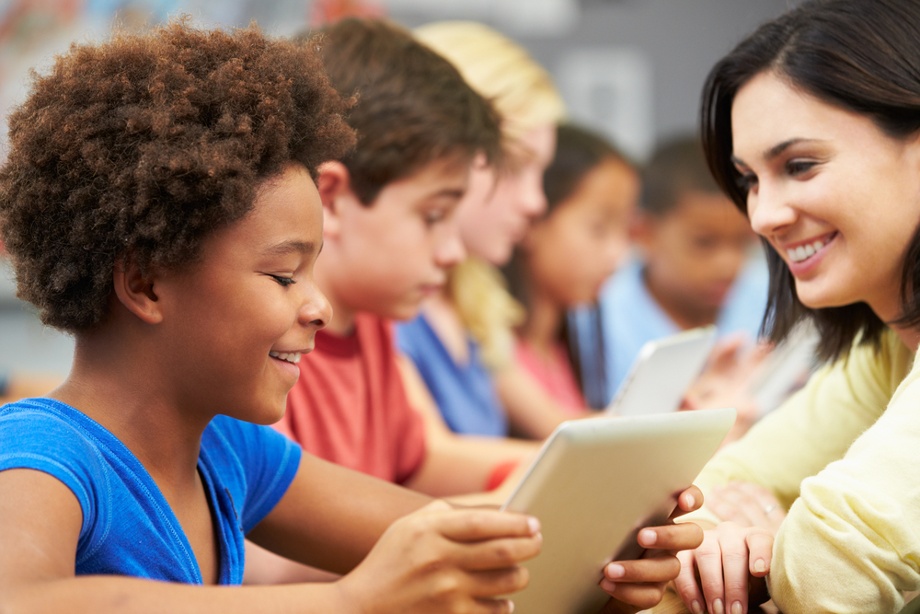 Recently, we headed to the quaint town of Georgetown, Texas for the annual TX CTO Summer Clinic 2019, a two-day conference hosted by the Texas K12 CTO Council chapter. Created in 2003 by Texas school district Chief Technology Officers (CTOs), the Texas K12 CTO Council was the first chapter of the Consortium for School Networking (CoSN), a leading professional association for technology leaders in school districts.
Designed to bring together education leaders from across the state to discuss technology needs in school districts, the TX CTO Summer Clinic aims to improve student learning. This year's theme centered on creating a trusted learning environment with a focus on physical, network, and data security, which connected perfectly to our joint presentation with Humble Independent School District (ISD): Identity Management Success Stories & Lessons Learned from Humble Independent School District.
Humble ISD's presentation focused on how the district leveraged RapidIdentity, our Identity and Access Management (IAM) solution, to not only automate provisioning and management of users and identities, but also to create security footprint and policy practice that was easily adopted by the school district as a whole.
Strong Peer-to-Peer Collaboration within the K12 Community
The TX CTO Summer Clinic is an excellent opportunity for us to not only touch base with our Texas customers and provide them visibility into the Identity Automation roadmap, but also to network with district technology professionals and gain insight into the evolving use cases in the K12 market.
One compelling factor we've noticed that sets K12 IT departments apart from other industries is the high amount of collaboration that occurs between districts— and this event is a great example of that partnership in action. The K12 community is keen to learn what their peers are doing in other districts, such as tried and true experiences with technology, in addition to ways a district might have re-approached an implementation if they had the opportunity to do it again.
This high level of peer-to-peer sharing drew interest to our session, Identity Management Success Stories & Lessons Learned from Humble Independent School District, as Humble ISD's Executive Director of Technology Services, Dustin Hardin and Director of Customer Support, Phuong Le shared their insights to leveraging a modern IAM solution to automate processes, increase IT efficiency, and drive EdTech adoption.
Hardin and Les' experiences not only focused on Humble ISD, one of the fastest growing school districts in Texas, but also throughout their careers at multiple Texas school districts. The topic agenda included secure single sign-on, automatic lifecycle management, self-service capabilities, role-based provisioning, delegated administration, and kid-friendly authentication methods. In addition, Humble ISD shared their long-term vision for increasing their security posture in a simple and scalable way over the course of their strategic plan.
Using Automation to Increase the Security Posture in K12 School Districts
This year at the TX CTO Clinic, the majority of our conversations centered around the need for automatic identity lifecycle management (ILM), and before implementing our RapidIdentity solution, Humble ISD was no exception. Keeping with the conference theme, Dustin and Phuong discussed how in addition to increasing efficiency, automation was key to closing security gaps.
Prior to implementing RapidIdentity, Humble ISD's 49,000 staff and student accounts were manually updated and maintained. While helpdesk staff assisted with password resets, it was challenging, as they had to work with multiple systems and tools. Additionally, Humble ISD had limited authentication options and no password policy in place, leaving them vulnerable to cybersecurity risks.
During the session, Dustin and Phuong described how RapidIdentity's ILM increased the district's security posture by automating provisioning and deprovisioning of accounts. This ensures students have timely and correct access to resources, which could not be guaranteed before RapidIdentity. Furthermore, ILM ensures access is immediately removed if a student or teacher leaves the district, ensuring no orphan accounts are left open.
Finally, with RapidIdentity's single sign-on (SSO) portal, a single credential can now be used to provide one-click access multiple applications, which not only enhances the user experience, but it also increases security by eliminating the need to write down passwords. Overall, the presentation attendees gained insight on how automation played a huge role in increasing security at Humble ISD as well as the vast benefits of IAM as a whole.
A Decade Long Partnership Continues
The TX CTO Summer Clinic caters to K12 IT directors throughout the state of Texas to discuss pressing topics in education technology. From as far away as Amarillo to the Rio Grande Valley, this event is the perfect opportunity to share best practices and plan for their school's direction from an IT perspective.
We are grateful for our opportunity to share success stories and lessons learned from the front-lines of multiple, district-wide IAM implementations with Humble ISD's technology department. We can't wait to come back next year and continue our decade long partnership with CoSN and the Texas K12 CTO chapter!
Next up on our events calendar is the Florida Association of Educational Data Systems, better known as FAEDS, which takes place September 15-18, 2019 in Orlando, Florida. Make sure to stop by booth 41 and say hello!