In case you weren't able to attend the Identity Automation sponsored, Texas CTO 2015 Summer Clinic in Austin, TX, or if you missed the keynote speaker, Mark Strama, Head of Google Fiber Operations in Austin, TX, we're here to bring you some highlights and lessons learned!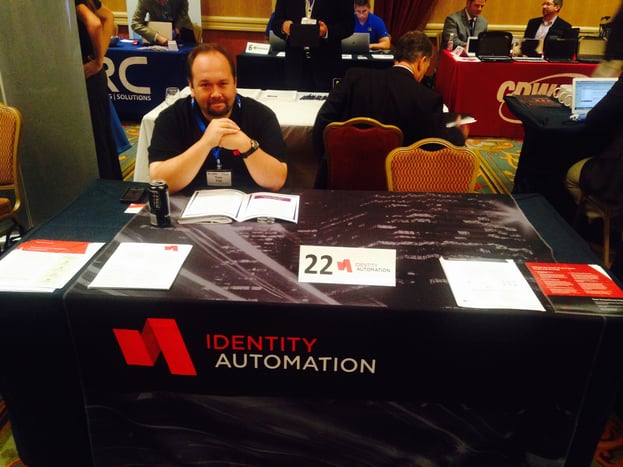 The focus of this annual event is to bring together technical leaders from around the state and region to discuss pressing topics in education technology. This year's conference covered key issues facing edtech leaders in Texas and beyond, including innovative and effective ways of bridging the gap between technology and instruction.
With interactive sessions designed to help CTOs address current and hot industry topics, the event also offered Certified Education Technology Leader (CETL) certification programs, legal updates for online learning and distance learning programs, as well as information on the latest and greatest educational resources to support new digital classroom environments.
There was one session in particular that left a big impression on the group: Mark Strama's keynote presentation titled, Connectivity and Education in the 21st Century.
Here are a few interesting takeaways from the session:
In the next few years, the Internet will go through a similar transition as it did with the switch from dial-up to broadband, except this time it will be moving from high-speed to fiber-optic.
Many educational institutions are interested in Google Fiber, mainly because the increased speed can revolutionize education and educational research.
--Google Fiber offers much faster internet connections, with speeds up to 1,000 megabits per second (many of today's high-speed connections are 10-100 megabits per second)

--Access to this type of speed will give students the ability to use interactive applications in ways that were otherwise impossible. For example, classrooms will be able to interact and collaborate with teachers and other classes all over the world.

--Google Fiber and other extreme high-speed connections enable a new way of thinking, collaborating and sharing information - enhancing the way students communicate and learn.

With the increasing demand on bandwidth, students will have access to more applications and devices than ever. To learn more about how Identity Automation can help your school manage web access, devices and bandwidth allocation, contact us today: info@identityautomation.com