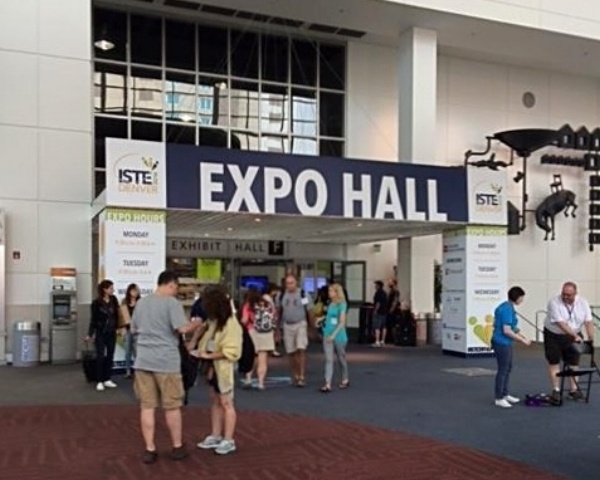 At the end of June, I joined more than 16,000 ed tech leaders as they converged on Denver, Colorado for a week of idea sharing, collaboration, and networking at the 2016 ISTE Conference & Expo.
While many of the trade shows I attend primarily have an IT security focus, ISTE has a broader educational technology scope and draws a wide range of attendees, including School Administrators, Principals, Educational Technologists, and Curriculum professionals, in addition to the usual IT professionals I speak with at shows.
After several days of discussions about the identity and access management challenges being faced in education, three distinct topics of conversation emerged. On the IT side, there is a need greater identity management (IDM), while with Curriculum professionals, student data rostering is an ongoing challenge, and for School Administrators, student data protection is more important than ever.
An Ongoing Need for IDM
Many of the IT Directors and other IT professionals I spoke to at the show admitted they are still using scripts, tool sets, and manual processes to manage the identities of their students, faculty, and staff. However, these approaches are inefficient, error prone, and insecure. As classrooms become more and more digital, there are simply too many moving parts and not enough IT personnel to effectively manage user identities through these methods. There is a clear need for centralized identity management that streamlines and automates processes, while freeing up IT resources to focus on higher priority projects.
Student Data Rostering Challenges
My conversations with Educational Technologists and Curriculum Specialists revolved around how student roster data was being uploaded into the various digital textbook vendor systems. I typically started the conversation by asking how they were currently handling this process. Perhaps surprisingly, for the majority of school districts, this is still a manual process where teachers must enter this data into multiple textbook vendor systems – one student at a time – at the beginning of each school year. As you can imagine, this is a great source of frustration on the curriculum side, as it is extremely time-consuming and prone to human errors that can take weeks to remedy, leaving students without access to critical course materials in the meantime.
Luckily, there is a shift in mindset occurring within the curriculum community. Many are realizing that doing this manually shouldn't be business as usual, and there is a better way to handle this process – automation. For example, Grapevine-Colleyville ISD has partnered with Identity Automation to fully integrate and synchronize student roster data from their student information systems with all target applications, including multiple textbook providers. What was once a time-consuming headache is now completely automated, and changes are synchronized daily.
Student Data Protection is a Top Priority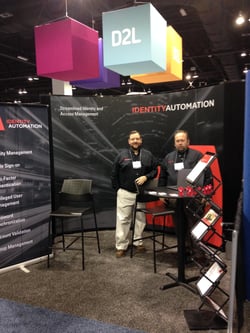 Unsurprisingly, student data protection was a top concern among the School Administrators and Principals with whom I spoke. While student privacy has always been a hot-button topic, state legislators have introduced and passed a flurry of acts focused squarely on protecting student data and privacy, raising the stakes and drawing increased attention to the matter.
There was real concern among those I spoke to regarding their manual offboarding processes. When an employee retires or leaves, lingering objects may still remain, even when the employee hasn't been with the school for years. Efficient deprovisioning can close this security gap and take the risk of human error out of the equation by automating the process.
ISTE was an excellent opportunity to gain insight into the identity and access management challenges being faced in education from multiple perspectives. If you are overwhelmed by these or similar issues and are looking to offload the associated workload, while increasing your school district's security position, contact us.