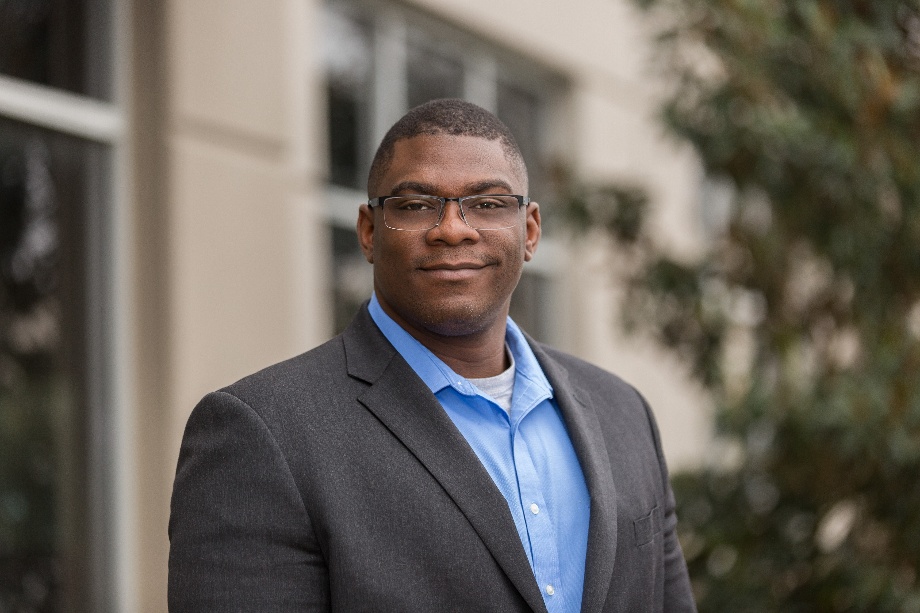 In this month's Meet Our Team blog, we're highlighting our Cyber Security Manager, Thomas Loving. Identity Automation wouldn't be who we are today without an airtight security system. We pride ourselves on our ability to keep our customers and team safe from cyber threats, so it's natural that we employ only the best to keep our data secure.
Thomas' journey to Identity Automation is an interesting story: he started in the United States Army Special Forces after graduating from the University of Michigan with a degree in bioengineering. He says that he didn't know where he wanted to go from there, so he chose to try a little bit of everything, ultimately becoming a cybersecurity subject matter expert.
Thomas has more than 15 years of experience in security, consulting, and enterprise-scale project management for a variety of industries, including public sector, banking, and telecommunications companies. He takes cybersecurity seriously, and has created safety initiatives to keep our employees and customers safe. "As a security firm, it's crucial that Identity Automation's team follows our safety protocols," says Thomas, "and we implement training through threat modeling to ensure our employees are prepared to prevent data breaches that could compromise theirs or customer's digital information."
A Foundation in Public Service
Thomas served six years in the United States military as a member of the Special Forces, serving in a role that would later be known as information operations (IO). At the time, the field was still developing, concepts of operations were forming, and processes and policies were not yet defined. It was in this environment that Thomas thrived and helped define IO in the military space—the experience of which he's most proud.
After leaving the military and beginning his career in information security, Thomas had the opportunity to work with NASA as a senior cybersecurity engineer. Among his many projects—most of them classified—Thomas helped re-engineer the agency's security architecture, harden their security posture, and align their cybersecurity policies and procedures with Department of Homeland Security guidelines.
Thomas also worked as a senior security engineer for Ceannate, a contractor for the U.S. Department of Education, where he managed the security department. It was there that he updated their incident response plan, and aligned department policies and procedures with security best practices and compliance standards. Thomas brought in tools and procedures that he states were necessary. He completely overhauled their security program, and created an effective way for them to handle security within their firm today.
Maintaining Sound Security Practices
From his time in the U.S. Army to today, Thomas takes pride in making sure sound security practices are in place to support his co-workers, as well as our customers' data and privacy. As the technology market continues to evolve, challenges like Bring Your Own Device (BYOD) policies, system patching, updates to compliance standards, and other industry certifications can easily slow down innovation.
However, Thomas takes these efforts as an opportunity to educate, be transparent, and drive customer service—allowing Identity Automation to deliver more sound and secure products. To do so, Thomas draws on his experience leading multi-million dollar security initiatives where he implemented entirely new security programs that addressed best practices and eliminating vulnerability concerns.
On a day-to-day basis, you can find Thomas working with his colleagues to integrate the latest in security best practices, compliance standards, and testing methodologies into Identity Automation's solutions to ensure they meet our high bar for privacy and data integrity. Thomas also takes time to help our customers navigate updates in the privacy and security market.
One recent initiative Thomas undertook was spearheading efforts for Identity Automation to extend its commitment to protect student data privacy by earning three new certifications: the FERPA Certification, COPPA Safe Harbor Certification, and California Student Privacy Certification. Issued by iKeepSafe, an independent third party privacy protection organization, these certifications verify our solutions' compliance with their respective federal and state mandates, which in turn, makes it easier for our customers to demonstrate compliance during their audits.
"These certifications allow school districts to feel safe and secure using our software to help them overcome their IAM challenges and enable digital learning," states Thomas, adding: "It's important they know we take those controls and policies seriously."
Taking Identity Automation to the Next Level
Looking forward, Thomas clearly believes that Identity Automation's future is bright. Despite coming from Chicago, Illinois and having to adjust to the heat of our company's Houston headquarters location, he's motivated to take the company's security tools and processes to the next level.
Thomas' goal is to enable Identity Automation employees to not only work in an efficient, secure fashion, but to understand the "why" behind his work. In doing so, Thomas believes that Identity Automation can continue to evolve along with our customers and technology, maintaining our position as a premiere identity and access management provider.
Check out our recent press release to learn more about Thomas' last achievement in protecting student data privacy.