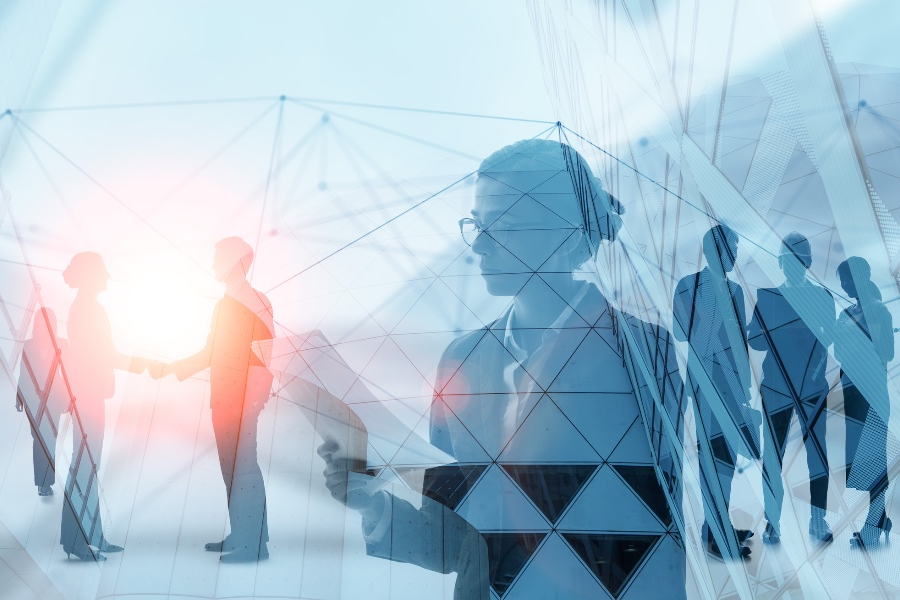 There's no question that merger and acquisition (M&A) transitions are incredibly complex, making successful integration a major component in realizing their full value. From a technology standpoint, this means implementing solutions, such as modern Identity and Access Management (IAM), that make integration as simple as possible.
We've previously written a number of articles about how modern IAM solutions lay a critical foundation for M&A success. Now, we're turning our attention to an organization's most valuable asset: their customers, and how IAM can make or break the customer experience during an M&A. After all, without customers, there would be no purpose for a deal in the first place; if they are lost, the value of the M&A is destroyed.
There are a number of common M&A challenges that can impact customers. According to Gallup, only 29 percent of B2B customers are fully engaged to begin with, so a merger and acquisition can give unhappy customers the nudge they need to take their business elsewhere.
Needless to say, your customers require your organization's attention from the very start of an M&A. But how can an IAM solution affect your customers' experience during the IT integration process?
Avoiding Disruptions and Delays
The organizations involved in an M&A are likely to have disparate customer-facing technologies. In some M&A scenarios, an organization keeps all of the parent company's existing systems, but other times, the parent organization decides to bring over some of the acquired company's systems. At some point, these technologies will need to be integrated and consolidated, but if this process isn't carefully handled, it can lead to disruption, lower service levels, or even loss of services for customers.
Having the right IAM solution in place before a deal is finalized enables change—quickly and securely—throughout every step of the integration process. With modern IAM in place, your organization can consolidate on its own schedule— because you don't have to consolidate directories prior to automating and centralizing identity management of the acquired company's users. This allows for a careful, planned approach to integration that dramatically reduces the risk of disruptions and delays that can negatively affect your customers
And, unlike legacy IAM systems where everything must be hard-coded throughout integration (requiring developers and outside consultants), some modern solutions offer flexibility in the form of easy to modify configurations. So, adjustments can be quickly and smoothly made as you move forward with consolidating duplicate systems.
How Day One Access Helps Set Organizations Up for Successful M&A
Employees not having immediate access can also negatively impact a merger for customers. Without day one access, employees in customer-facing roles are left unable to use the systems they need to serve customers, which in turn, negatively affects customer experience.
It is not realistic to manually set up access one by one for every individual. Employees need immediate access to do their jobs; they cannot wait weeks, let alone days, for access to critical resources. The longer it takes to grant access means there's a higher likelihood for delays that impact customers. Employee attrition or dissatisfaction stemming from poor integration only further threatens customer service levels and response times.
A modern IAM platform can swiftly connect to the directory of the acquired company without network configuration issues—regardless of what type of directory system it is. Once connected, the IT team can easily grant users at both companies access to parent- or acquired-company systems and applications. Once that access is granted, full consolidation and consolidation can occur at the right time. This also ensures that critical customer systems, such as customer portals, are maintained without disruption throughout the process. Ultimately, by keeping customer engagement and loyalty high, it will contribute to a higher chance of a successful M&A.
Not Just IT: Security as a Business Risk
M&As are times of uncertainty for employees, who may fear losing their jobs or even become disgruntled and act out against the company. Whether purposely or accidentally, employees can leave remote access or back doors in place when they are no longer with the company, which can leave an opening for potential data breaches. Compromised data can leave customer information and credentials at risk to opportunistic cybercriminals, so it is crucial that accounts are deprovisioned in a timely manner and that access rights are appropriately adjusted for existing users to mitigate this risk.
The right IAM solution can instantly step up the security level of the acquired company, so you have a zero-day enhanced security posture. Modern IAM solutions provide a number of capabilities to secure and manage identities and access, such as time-bound access entitlements, automated deprovisioning as part of identity lifecycle management (Goodbye orphaned and dormant accounts), and privileged access management from day one through integration.
Putting Your Customers First
Mergers and acquisitions are a period of big changes for the organizations involved. A company can make or break the experience of their employees and customers by being mindful in how they approach IT integration, and that's why having the right IAM solution in place is crucial to M&A success.
Having a robust IAM solution in place makes it possible to immediately centralize identity management and to take a secure, careful approach to IT integration that drastically reduces the risk of disruptions and delays that negatively affect customers.
Essentially, having an IAM solution in place prior to an M&A can mitigate potential pitfalls of service disruptions, poor customer experience, and security gaps during the transition and integration process. In turn, your organization is more likely to realize faster time to profit from an M&A deal, and provide a better user experience for both your employees and customers.
Want to learn more about how modern IAM helps organizations overcome M&A challenges? Download the full guide, IT Success in M&A Starts with IAM, which delves into M&A challenges and outlines the role IAM plays in ensuring M&A success.