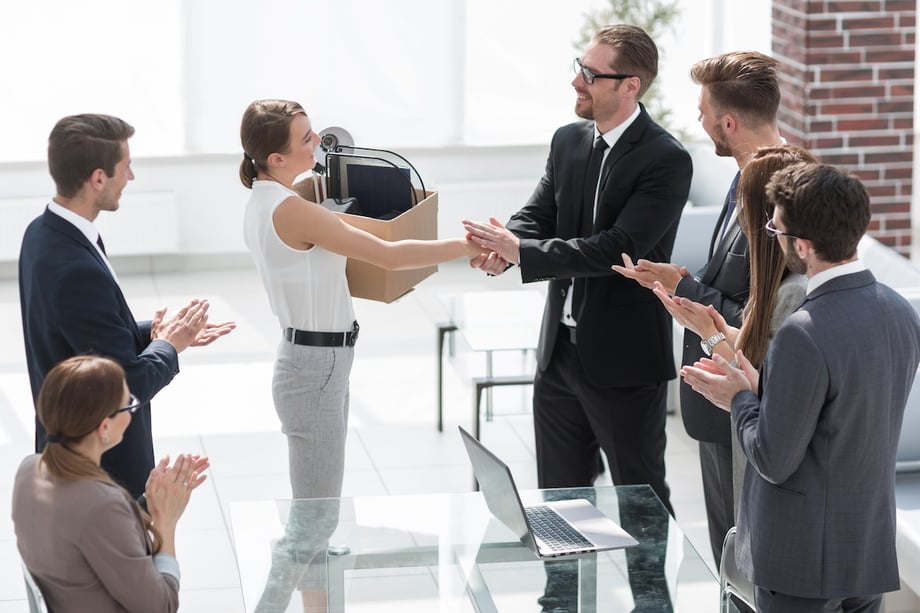 In Part 1 of this series, we discussed the challenges that come with onboarding employees and granting access, specifically determining which permissions to give an employee, providing employees with day one access, and managing ad-hoc access requests.
Today's post covers four additional identity lifecycle management challenges that are highly manual, time-consuming, and prone to error without the right identity and access management (IAM) solution in place.
Let's take a closer look at how modern IAM can help organizations manage external user identities, eliminate access creep, automate manual identity-related tasks, and ensure access is removed when an employee leaves the organization.


Challenge 4: Managing a Growing Number of External User Identities
More and more, companies are relying on external users, such as contractors, seasonal workers, partners, and vendors who require growing levels of network and system access. These external users typically don't exist in a company's authoritative HRIS, so the processes for creating and provisioning accounts for them must be handled manually. When external users leave, the processes of notifying IT and deprovisioning their access is also manual—and easily overlooked. As a result, these accounts are often left open, putting the company at risk of a data breach.
Solution: To combat this, some modern IAM systems offer out-of-the-box sponsorship functionality and workflows designed to manage the entire identity lifecycle of all external users in the same automated way as full-time employees, without having to add them to authoritative systems. To further simplify the process, access is time-based, meaning it is automatically revoked when the entitlement expires. This eliminates the risk of unmonitored external user accounts being left open.


Challenge 5: Eliminating the Risk of Entitlement Creep
An employee's roles, groups, and responsibilities can change greatly over the course of a career. When such changes are dealt with manually, it is easy to forget to remove some or all access from a previous role. This leads to entitlement creep where employees gradually accumulate unnecessary permissions over time. As a result, when a user leaves an organization, he or she might have more access than IT knows about, so the user retains access to those overlooked accounts.
Solution: Modern IAM solutions allow you to set up a dynamic role and group management system that automatically adds and removes access rights when a user changes roles, eliminating the risk of entitlement creep. In addition, with continuous and ad-hoc certification campaigns, organizations can ensure entitlements are up to date in between annual certification campaigns.


Challenge 6: IT Is Bogged Down with Tedious, Manual Tasks
If handled manually, repetitive identity management tasks—such as creating accounts and password resets—can easily eat up your IT staff's time, preventing them from tackling more strategic initiatives.
Solution: Along with automating many identity lifecycle management tasks, modern IAM systems help alleviate your IT and help desk burden with delegated administration and self-service capabilities. Delegated administration enables organizations to shift identity management tasks away from the classic IT department and into the hands of the business owners best equipped to handle them. Organizations can reassign control of identity management activities, such as new account creation, role and group assignment, and access requests from the IT team to non-IT employees, such as business managers.
End-user self-service empowers users to make most common system requests, such as password resets and changes, themselves. Considering that Gartner estimates that 20-50 percent of all help desk calls are for password resets, this can significantly reduce your help desk burden.
Challenge 7: Ensuring Access Is Immediately Removed When an Employee Leaves
When a user's employment is terminated, it's important that access is removed in a timely manner in order to minimize the risk of data theft. When HR or IT has to manually deprovision each employee, it's easy to overlook certain downstream systems, delay completing the task, or forget to do it altogether. Consequently, the abandoned and orphaned user accounts can be exploited to gain unauthorized access to sensitive information and resources.
Solution: With modern IAM solutions, when users are terminated, not only are their accounts immediately disabled in the central IAM, but all appropriate disables, deletes, archives, suspends, and so on occur in target systems per the policies defined for each. To further streamline the process, administrators can delegate deprovisioning functions to non-IT employees, such as group managers or HR associates. A solid IAM solution will even have the capability to automatically identify orphan accounts and alert system owners, as well as prevent rogue administrative accounts from being created.
Modern IAM Solutions: Helping IT Departments Overcome Onboarding and Offboarding Challenges
Today's IAM solutions help organizations overcome challenges at all stages of the identity lifecycle—from onboarding to offboarding and everything in between.
With the right IAM solution in place, your organization can tackle identity lifecycle management tasks for all users through a combination of automation and empowering business owners to make decisions with delegated administration.
As a result, your IT department can work more efficiently and focus on more strategic priorities with fewer dedicated resources.