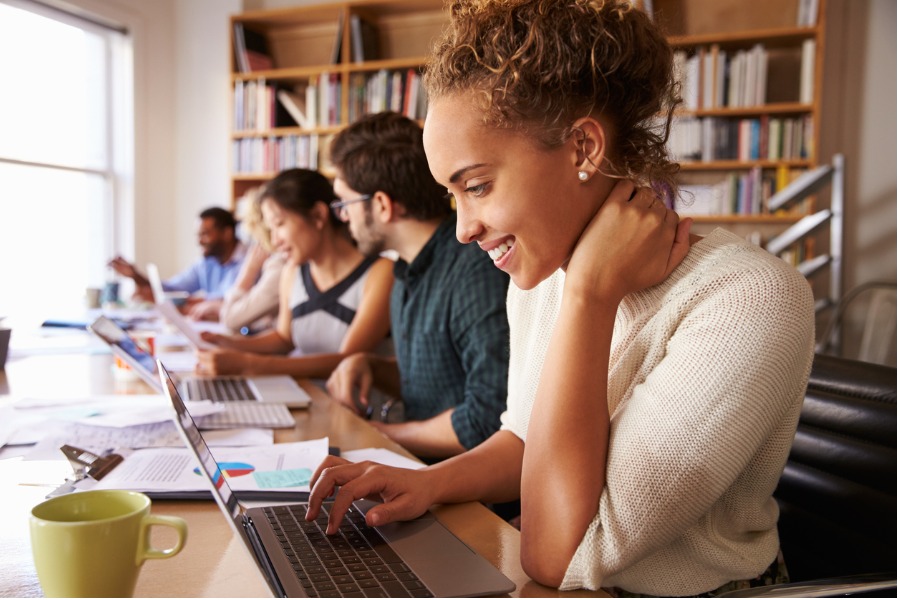 Colleges and universities have a historical significance in this country. Institutions such as Harvard, Georgetown, and the College of William and Mary date back to our American Colonial Era. Fast forward to 2021, these schools, along with so many others, continue to flourish with their own unique traditions and instructional underpinnings.
One of the bedrocks of higher education is the enrollment of traditional-aged students: those 17-18 years of age, completed a high school diploma, and have very little work experience. For years, community colleges and universities have relied on this population for its own sustainability and growth. Nevertheless, with the ever-changing global economy and the need for "human capital," the higher education landscape is beginning to till itself.
The empirical research is replete with studies on the rising cost of attendance, the resulting trillion-dollar student debt, and the lack of employment for so many graduates. This plight of higher education is evident, yet the gist of this blog post is not to discuss solutions but rather, another population of interest—adult learners.
Adult Learning Theory
Who are adult learners? They are between 25-34 years of age and typically have some college credits but no bachelor's degree. In addition, they must juggle life's demands such as familial obligations, extracurricular activities, and employment. Furthermore, their return to the classroom is predicated on a problem or gap in their career outlook.
For example, consider a human resource (HR) specialist who aspires to be an assistant director of the department, however, he or she only has an associate's degree and a bachelor's is required for advancement. The individual will most likely seek out the following: 1) what nearby schools offer such a degree, 2) what is the cost of attendance, 3) how much time is required to commit, and 4) are there flexible options for the working adult. Unlike traditional students who will easily consult mom and dad, and know it's the "traditional" next step in their life, this aspiring HR specialist will have many more factors to consider.
Next, what differentiates these students in their learning styles versus the 18-year old face-to-face college student? According to Malcolm Knowles's Theory of Andragogy, or adult learning theory, there are stark differences. Adult learners need to know:
Why they need to learn something,
How to learn experientially,
How learning and problem solving work in tandem, and
The immediate application of a topic.
Given the context of adult learners, the question remains, "So what?" Let us look at the practicality of the matter starting with the Lone Star State…Texas!
Everything is Bigger in Texas
Set forth in 2015, the Texas Higher Education Coordinating Board (THECB) released its 60x30TX initiative with one goal in mind: to get 60% of Texans between the ages of 25-34 years of age a postsecondary degree by 2030.
Four pillars guide this initiative: reduced student debt, accelerated completion, and marketable skills. This bold vision has charged community colleges and universities to look inward and align themselves with the emergent workforce.
Moving Forward
Many institutions in the State of Texas are aligning their strategic plans with the 60x30TX initiative. For example, Midwestern State University has recently opened a branch in Flower Mound, Texas that offers online/blended completion programs for community college transfer students and returning adult learners. In addition, the University of North Texas (UNT) collaborates with Academic Partnerships and Coursera to allow returning adult learners the ability to complete their bachelor's degree completely online. Last, several nearby community colleges are offering their own bachelor degrees for a community college price (usually cheaper than a four-year).
This is where things get tricky from an Administrator's perspective. The growing variety of student types simply adds complexity to how a college or university can provide the appropriate and most beneficial student experience for each individual. For example, a 35-year-old adult learner working a full-time job isn't going to need or want the same experience as a 19-year-old who lives on campus. For that matter, a fully remote student won't have the same experience as an in-person student, or even one taking a combination of modalities.
At the core of this personalization of experience lies the individual's identity. For postsecondary education to be the most valuable, it must be tailored to the individual identity. As there are typically multiple disparate data points existing in both the physical and virtual worlds, it is becoming increasingly difficult to manage, maintain and secure the information required to provide a tailored experience for each individual; but this is the challenge that lies ahead. To stay competitive in driving enrollment and retention, institutions of higher education must become more flexible and innovative to provide the value propositions that resonate with each of these different demographics.
It is apparent postsecondary education is undergoing a transformation, and adult learners are the impetus for this change. Current research indicates adult student enrollments will quickly surpass (if not already) traditional student enrollment, which is something stakeholders in higher education must consider.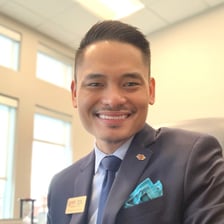 Randy Canivel serves as Director of the Flower Mound Learning Center at Midwestern State University, a brand-new facility tailored for non-traditional students. Prior to taking on his current role in June 2017, Randy was a Lecturer of Applied Physiology and Wellness at Southern Methodist University. He holds a Masters of Kinesiology in Exercise Science and a Bachelor of Business Administration in Marketing/Management from Midwestern State University. Randy is a member of the Flower Mound and Lewisville-Area Chamber of Commerce, Communities in Schools of North Texas, and volunteers with Random Acts of Kindness-DFW. He enjoys lifting weights and exercise, great food, craft beer, and spending time with his wife.