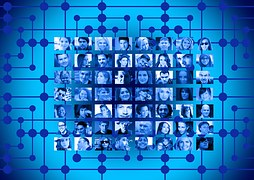 Automated De-Provisioning is More Important Than Ever!
Workforce reductions aren't a pleasant topic that anyone ever wants to discuss, yet they're a part of business that most organizations must face at some point.
If that time should come for your organization, remember, this isn't only an HR issue. IT must also be prepared to deal with workforce reductions because they can leave your organization vulnerable to internal threats.
Companies dealing with workforce reductions, especially large scale layoffs, are at greater risk for exposure to insider threats.
In a slow, up and down, or uncertain economy, workforce reductions can be a common occurrence. Even during good economic times, there are certain industries that lag behind others for various reasons. Look in our backyard at the oil and gas industry as an example. While low pump prices are great for most, they've led to significant layoffs for oil and gas companies, even during a time when many say our economy has rebounded from the recent recession. Walmart is another recent example of a company going through huge layoffs.
A workforce reduction is a very emotional time where an employee who has been terminated, whether out of anger or from some sense of injustice, can develop the urge to retaliate against their former employer. One of the easiest ways for them to do so is to sabotage the company by stealing or leaking sensitive information to which they may still have access.
A salesperson could download the customer database from your CRM. A product designer could steal valuable intellectual property. Someone in finance could download and post quarterly financial results ahead of the earnings announcement. Private M&A data could be leaked. There's a lot of information your employees are privy to through their access to your digital systems.
Large scale layoffs affect all levels of employees, even executives, directors, managers, and IT leaders - people are likely to have access to very sensitive information and business critical systems. And often times, when layoffs are done to fix a financial situation, senior and middle management are at greatest risk of being laid off due to high salaries and unvested incentives.
There are a number of things your HR team will likely do to try and negate potential damage from an unhappy former employee, including having incentives in place to deter bad behavior and a crisis management plan that anticipates potential negative scenarios.
However, there's also responsibility on you in IT to do what you can to minimize security risks.
It is critical that you shut down all access to IT systems, applications, and databases immediately. Ideally, you want to make sure that the minute someone is out of the HR system, all of their individual and group access rights to all systems are immediately de-provisioned.
But if it's a manual process, that's easier said than done, especially when you're facing a workforce reduction in the thousands. In big organizations, IT is often only informed that an employee has been terminated after-the-fact, which can take a significant amount of time with large layoffs.
The only way to effectively manage large scale reductions is with automation technology. In order to combat potential insider threats stemming from a workforce reduction, you must get proactive and automated with your identity and access management (IAM) solution.
The one way you can always be prepared, proactively and in advance of a layoff, is to make sure your IAM solution allows you to do automated de-provisioning.
If you have the right IAM solution in place, with automated de-provisioning, then when your HR department removes an employee's name from their employment records system, that employee also immediately loses their access to all the other systems within your organization. There's nothing else you have to do. In fact, HR doesn't even need to notify you because the access change was already made through automation.
A workforce reduction can be stressful on an organization. There are many things that need to happen throughout the company in order for the transition to occur smoothly, which means there are also many things that could be forgotten. Don't add another thing to that list. Take away the potential for human error. With the right IAM solution, you can automate all the tasks associated with workforce reductions and minimize the possibility of a breach after the termination.
Other blog posts that might interest you: