Contingent workers are here to stay. In fact, in a recent report, CareerBuilder claimed that 2015 was the Year of the Temporary Employee, with 46% of businesses adding temporary workers, up from 42% in 2014. That number is expected to rise even more this year in what seems to be a continuous upward trend.
Some may find this growth surprising, but it's a change that's been coming for some time. In the past, the hiring of contingent workers was directly tied to the state of the economy. The number of contingent workers would go up as the economy would turn south. They were a cheaper option than full-time salaried employees and didn't carry any long-term commitment. However, we've seen a shift over the last few years. Contingent workers are no longer viewed as "unskilled." In fact, in many fields contract and freelance workers are often considered to possess the highest level of expertise and skillsets, prompting companies to turn to the contingent workforce to accomplish core goals and objectives.
In its 2014-2015 Guidebook for Managing Non-Traditional Talent, Ardent Partners cited expertise as the top reason companies hire contingent workers. Other reasons given were the ability to 'test drive' a potential full-time hire, seasonal employment needs, avoiding long-term commitment, and cost savings on benefits and employment taxes.
Interestingly enough, many workers, led by millennials, are now actively seeking contingent employment rather than traditional, full-time salaried employment. The flexibility and freedom associated with those positions can be very appealing to workers.
Clearly contingent workers aren't going anywhere, and while they have their benefits, are you aware of the risks they can bring to your organization?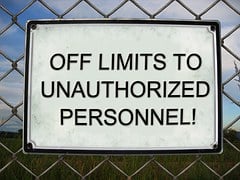 Though most contingent workers aren't intentionally malicious, they can and do pose significant risk to your company as insider threats. Temporary workers are typically less loyal to an employer than a full-time worker. They often don't develop the same sense of loyalty to their employer, given their limited employment. Combine this with the higher turnover that accompanies contingent workers and the increased access they're now given to accomplish core business goals, and you're looking at a situation ripe with security vulnerabilities.
Just how vulnerable are you? Did you know:
40% of firms

expect an insider data breach within in the next 12 months.

72% of temporary workers

admit to being given administrative privileges on their employer's IT systems.

Only half of temporary workers

are informed of any application or data restrictions during their induction period.

1 in 5 workers

uploaded proprietary company data to a cloud app such as Dropbox or Google Docs with the specific intent of sharing it outside the company, using such apps without IT's knowledge.

1 in 4 workers

said they would take corporate data with them when they left their job, even though the majority of those people (60%) said they knew their employer strictly forbids it.

66% of workers

said they still have access to corporate data via cloud apps, such as Dropbox or Google Docs, after they left their job.

Only

28% of workers

said corporate policies closely monitor their use of cloud apps for mission critical data.

70% of employees

use their mobile devices for work, and 63% of those employees access corporate data from those devices.
A 2015 survey report by SANS stated that while 74% of IT security professionals said they're concerned about insider threats, 32% said they have no ability to prevent an insider breach, and 28% said insider threat detection and prevention isn't a priority in their organization.
Contingent workers can bring serious risk to your organization. However, there are steps you can take to minimize these risks and instead experience only the positive contributions contingent employees have to offer. To learn more about business process challenges and resolution paths associated with the management of contingent workers, register for our live webinar, "A Trojan Horse of a Different Color: The Inherent Security Risk of Today's Contingent Workforce."
Details:
Date: Wednesday, March 23, 2016
Time: 11:00 pm PT / 1:00 pm CT / 2:00 pm ET
Presenter: Timothy Till, Director of Sales for SLED North America
To register for the webinar, click here.
Other blog posts that might interest you: