For us here at Identity Automation, we witnessed amazing growth in the education tech sector this year. It's been quite a ride... from North Carolina's Department of Public Instruction's roll out of its cloud entity platform to our irrefutable support of the Student Privacy Pledge.
In 2015, we touched on a range of issues and topics, chief among them focused on seamless use of technology without compromising security:
That's not all. Looking back, we're glad to have been part of leading education conferences such as Building Bridges and Texas CTO 2015. These forums provide the right opportunities to partake in deep, candid conversations with educators. Our goal? To share best practices on securing the digital classroom and enhancing the teaching process that can transform a curriculum. Expect to see us in more EDU-related conferences and forums next year.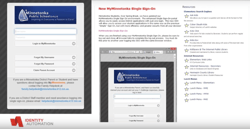 But what excited us the most were our customer success stories. In fact, the story about our work with Minnetonka Public Schools, in Minnesota, garnered the most page views this year. We feel very fortunate to have played an integral role in their transition to a cloud identity platform; and, giving their students access to tech skills, mobile apps, and online tools that will continually reinforce their skills. Today, Minnetonka Public Schools supports a district-wide tablet program to thousands of students, connects their systems via Single Sign-on to over 200 cloud and on-premise learning systems, and offers a personalized, role based, user portal for students, teachers, and parents.
Ultimately, it's about bringing decades of experience to help IT school directors, educators, and key stakeholders make the best decisions to create a nourishing learning environment.
Here's to another great year.