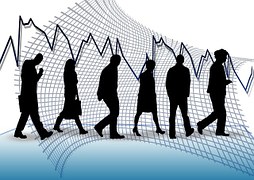 From seasonal employees to specialized contract workers, employment of contingent workers has dramatically increased in recent years. With 46% of businesses adding contingent workers in 2015, this workforce has proven to be resourceful, necessary, and here to stay. While there are clear benefits to this type of employment, there are also major security risks if the access of these employees is not properly managed.
With today's vast digital environment and the increased ability for employees to work remotely, businesses need to ask themselves if all their systems and applications are securely protected. Do you know who has access to what within the enterprise? Can your contingent workers access and share sensitive information? Store data locally on their laptop? Or even retain access through orphaned accounts once they leave? These security gaps represent a ticking time bomb for many organizations.
In this live webinar, we will address common challenges associated with contingent worker access, and discuss automation technologies available that can reduce exposure when the inevitable breach does occur. Don't miss the chance to learn policies and best practices you can adopt to minimize risk, while maximizing the productiveness of your contingent employees. Register now!
Details:
Date: Wednesday, March 23, 2016
Time: 11:00 pm PT / 1:00 pm CT / 2:00 pm ET
Presenter: Timothy Till, Director of Sales for SLED North America
To register for the webinar, click here.

Other blog posts that might interest you: