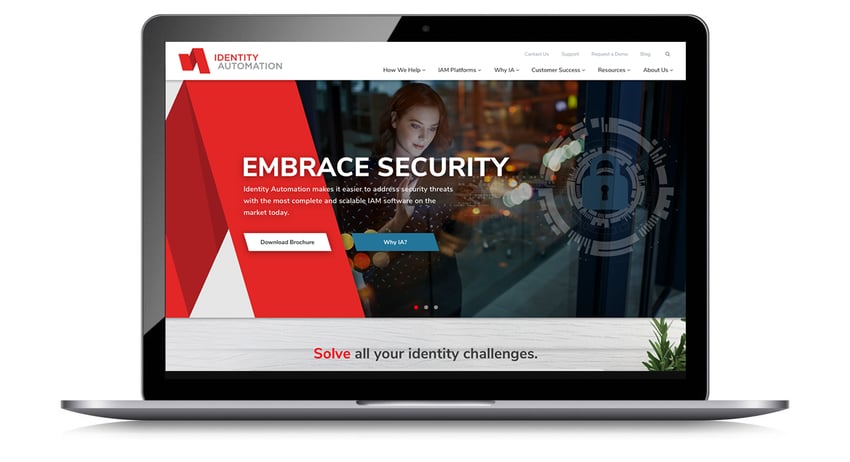 Identity Automation has launched our new, fully-redesigned website and we are excited to share it with you! The new site offers streamlined navigation and cleaner design that deliver direct access to the information you need.
While we've made a whole host of impactful changes, check out a few of the highlights below:
Enhanced Design & Navigation
Our new website was designed with you in mind! The site's intuitive design, consistent site-wide navigation system, and dropdown menu functionality make it easier for you to quickly find the information and resources most relevant to you.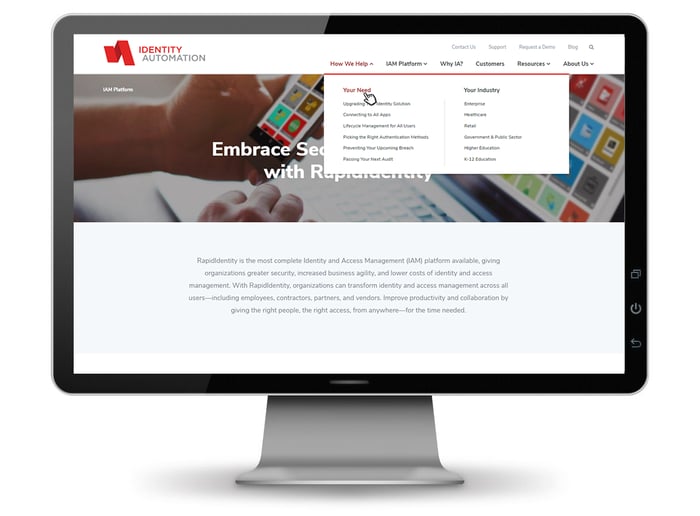 New Content
A wide range of new content and updated product information has been added to the website. We encourage you to check out our revamped product pages and our newly added Multi-Factor Authentication pages to learn more about the completeness of our RapidIdentity solution's Identity, Access, Governance, and Administration capabilities.
Additionally, we've built out "Your Need" and Industry sections, so you can find information regarding how RapidIdentity specifically addresses Identity and Access Management challenges specific to your organization or industry.
And, whether you are looking for more information about our support services and packages, training program and upcoming classes, or how to join our partner program — we've got you covered. We've completely revamped these pages, so you can quickly find the answers you need.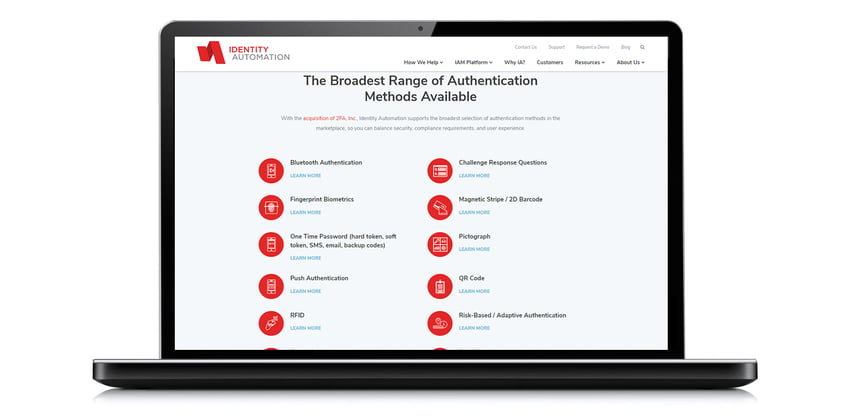 Resource Library
To better organize Identity Automation resources, so you can easily search for relevant content, we've created a helpful Resource Library where you can view White Papers & eBooks, Customer Success Stories, Brochures & Datasheets, and Videos & Webinars. You'll also find "Related Resources" sections at the bottom of many pages that provide quick links to additional resources on a given topic.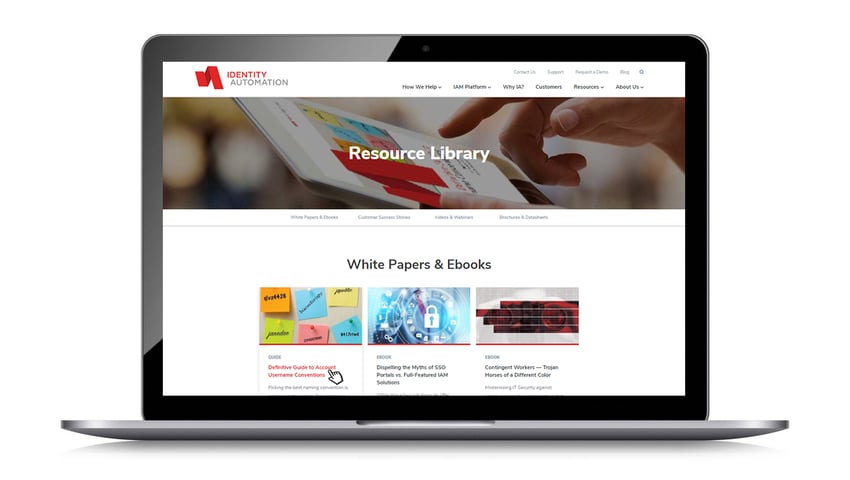 Blog Makeover
We also decided it was time to give our blog a much-needed refresh that offers a simplified, single blog with a cleaner look and feel. And, the new Blog Categories dropdown allows you to easily find blogs on particular topics of interest.
The Identity Automation blog is an excellent source of information on a wide variety of subjects, including IAM, authentication, cybersecurity, and product and company news. We regularly release new content, so we encourage you to subscribe to receive blog updates, so you can stay-up-to-date on the latest Identity and Access Management news and resources!

We're proud of our new website and hope it creates the experience you are looking for when you visit our site. We look forward to continuing to improve and update the site to better address your needs.