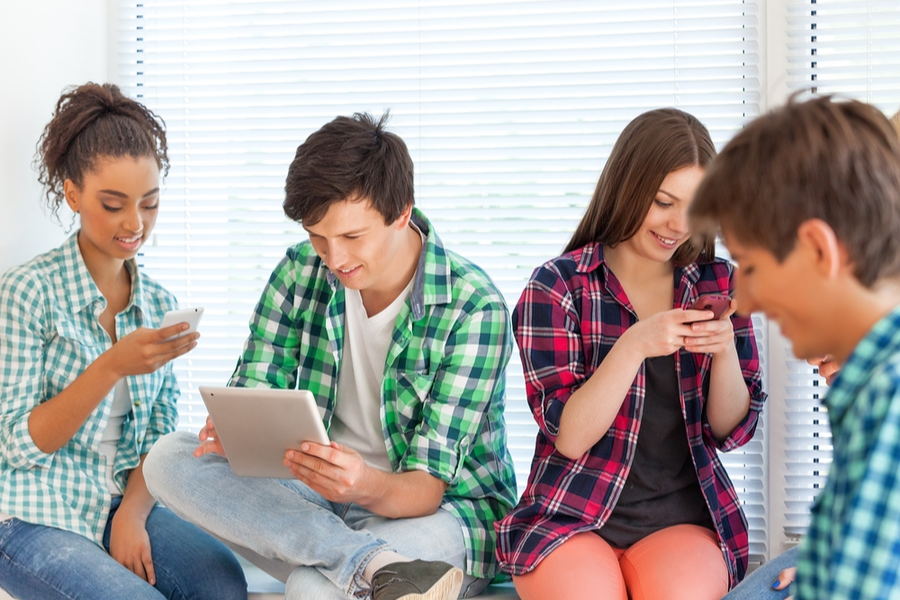 Education is at the cusp of an evolutionary period of digital transformation.

The COVID-19 pandemic spotlighted the challenge school districts, colleges, universities, and other educational institutions face in delivering continuity of learning for each student, regardless of their environment. It also emphasized the existing need to provide multiple learning formats in order to best serve each individual student.
As students return to school this fall, whether in-person or virtually, K-12 districts and higher education institutions are learning and planning day-by-day how to navigate the shift in new processes and technology, particularly within digital learning environments.
In addition, education's wide expansion into the digital realm over the past year has brought forth the need for increased cybersecurity. As schools broaden their digital footprint, so does the target on their back for malicious actors to initiate ransomware attacks. Across the board, education is by far the most affected sector with 5.8 million reported malware encounters in the last thirty days. In fact, since the onset of COVID-19, 92% of K-12 organizations have experienced a cyber threat.
While heightening security is a key concern for education leaders, schools also need to ensure that all systems interact so that technology facilitates the learning process and maximizes instruction time— rather than causing obstacles and barriers.
Most learning environments have dozens of systems that don't "talk" to each other, which means each individual in your educational organization might have a separate identity for each system. This not only means that students and educators must remember multiple usernames and passwords, but it also causes delays in granting access to online tools and assigning curriculum resources, increased vulnerability to cyberattacks, excessive help desk calls for login assistance, siloed data, and more.
So, how can educational organizations ensure learning workflows are efficient, yet secure? The answer is simple: put students at the center of your technology strategy by creating a digital identity of each person within your organization's community.
What is a digital identity?
A digital identity is a representation of each user in your educational community. This means not only your students, educators, and full-time staff, but also your contractors, subs, parents, part-time staff or ad-hoc faculty, partners, and more. Frankly, this includes anyone who contributes to the educational process, even if they are in a behind-the-scenes support role.
Each digital identity contains an inventory of attributes that represent a person. Digital identities ensure that systems can recognize, protect, and serve users, such as by providing access to the applications each individual needs.
What is a digital identity platform?
To put it simply, a digital identity platform orients your educational technology ecosystem around the students, educators, and staff in your community. The platform houses each digital identity and its associated inventory of attributes, while connecting this data from applications back to the correct digital identity.
A digital identity platform is designed to achieve three key goals: help you safeguard your learning environment, maximize instructional time, and minimize the load on IT, EdTech, and Curriculum teams.
Why is a digital identity platform important?
A digital identity platform provides security and simplifies workflows so that educational communities can focus on accelerating learning.
Rather than having multiple places to login, along with multiple passwords and usernames, users log into one portal that contains access to everything they need. On the back end, the digital identity platform handles the complexities of:
By connecting data and experiences from your systems to digital identities, a digital identity platform can also enable responsive and personalized learning at scale, insight to performance analytics, as well as quicker testing and innovation cycles.
Is a digital identity platform the foundation you need to upgrade your learning environment and future-proof it for exciting new possibilities?
Continue to explore the benefits of a digital identity platform by visiting our Digital Identity Platform Guide.