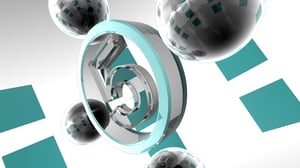 Today's enterprise is more complex than ever before. The pressure on Information Technology departments to manage their technology resources to meet the current organizational needs all the while scaling to meet its future needs is tremendous.

Following are five areas that most businesses are challenged with today that would be significantly impacted in a positive way by implementing an Identity Management solution.


(1) Increased insider threats - Corporate crime and espionage cost businesses around the globe a total of $1.5 trillion each and every year. A cornerstone in this battle is ensuring that employees and other staff only have the access that they need when they need it. Ensuring that this is the case through automated means can significantly reduce the risks posed by these types of threats.

(2) Increased compliance mandates - SOX, HIPPA, Basel II and a litany of other regulatory requirements mean businesses must conform or run the risk of fines or even having their doors closed if they fail to comply. Access control, separation of duties, zero-day termination and many other identity related factors are key to ensuring that these regulations are met.

(3) Increased Security mandates - Internal security departments are very aware of the risks that today's enterprise faces and are taking ever greater steps to protect their data. This means ensuring frequent password changes, implementing strong password policies, regular account and access attestation requirements and much much more.

(4) Downward pressure on staffing budgets - Enterprise information technology gets more complex with each passing year, yet IT staffing budgets never seem to keep up with the need for additional staff to manage the systems that run the business. That means IT departments have to find ways to automate complex policies, processes and procedures so their staff can focus on more strategic needs.

(5) Increased pressure for resource productivity - Zero-day start has been the dream of IT departments for many years, yet it is rarely a reality. Implementing role based provisioning and access systems can greatly reduce the time it takes to grant staff access to the systems they need on the day they need them, thus ensuring maximum productivity.

Identity Management is a complex area, but one that no organization should be without. Whether your need is password synchronization, automated provisioning, workflow based provisioning and/or attestation, user password self service or any other identity related need, Identity Automation can help you find a cost effective, right sized solution.