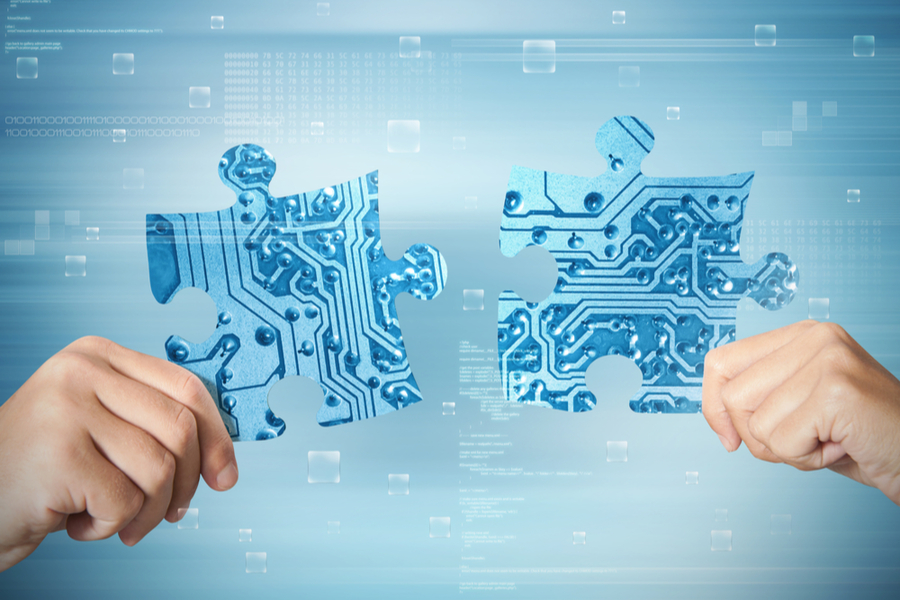 *Disclaimer: This article originally appeared on Forbes.
In recent years, mergers and acquisitions have seen a record number of transactions and continue to draw staggering figures. According to a recent IMAA report, 2018 saw about 49,000 global M&As with a combined enterprise value of $3.8 trillion. This year is projected to have similar or greater numbers.
As CEO of a technology company that has experienced multiple acquisitions and someone who has worked for multiple large corporations as they went through M&A integration, I not only have firsthand M&A experience but also expertise from an IT integration perspective. M&As are incredibly complex and present numerous challenges that can derail post-merger integration success. Financial and employee records, security protocols, management solutions and compliance obligations must seamlessly integrate for the sake of the customer and shareholder satisfaction and profitability. In my experience, the key to integration success is taking as much complexity out of the process as possible.
In fact, 63% of companies go beyond spreadsheets and use technology tools that help reduce integration conflicts, costs and time. I've seen firsthand how Identity and Access Management (IAM) solutions help organizations with IT integration and centralizing identity management following an M&A and have identified the top four integration challenges and recommended best practices:
1. Expediting Onboarding And Access
When an M&A transaction is completed, the newly merged company must ensure employees have access to the applications and software specific to their roles. However, managing hundreds or even thousands of new employee user identities creates time-consuming hurdles for IT staff. The longer onboarding takes, the higher the chance of downtime and quality of service impacts. Delayed access to critical systems can increase employee frustration and decrease customer satisfaction, leading to higher churn on both accounts.
Modern IAM solutions can connect to the directory of an acquired company, enabling day-one access for both the parent or acquired company's systems and applications. IAM enables fully automated account creation and management through workflow-driven user provisioning and multi-directory identity and resource administration.
2. Integrating Systems And Technologies
A merger brings together two distinct technology stacks — including software, hardware, network systems and applications — which may have inconsistent customer-facing technologies. When properly executed, IT integration can deliver an additional 10-15% in cost savings through resource consolidation and the elimination of redundancies. Companies must gain control of data assets as quickly as possible to mesh efficiently.
Two major areas tech leaders should consider to fast-track M&A success are operational integration — including finance, HR, administration and logistics — and technical integration. It's important to take a distinctive approach to these integrations while completing them in a parallel fashion. If you wait to complete operational integration before technical, you could be a year into the acquisition before the two companies' technologies integrate. Furthermore, if your goal is to use the acquired company's systems, ensure you have a holistic, comprehensive plan that is frequently communicated to user communities, rather than integrating one system at a time.
When integrating systems, the contents and users of these systems must be migrated, which can create workload issues, delays and disruptions for an already overworked IT staff. Putting solutions such as IAM in place prior to integration can help alleviate this burden by offering flexible configurations instead of hard-coding everything throughout integration (requiring developers and outside consultants). This not only enables a careful, planned approach to integration, but it also enables an organization to rapidly adapt during a period of constant change.
3. Managing Identities Across Directories
When businesses are acquired or combined, each company brings a directory (or directories) with stored identity data. Fragmented identity data is difficult for IT teams to synchronize, and consolidating directories is a challenging aspect of merging companies because it can take a lot of time and be costly. Meanwhile, IT must manage these separate identity repositories. When done manually, it increases the likelihood of errors and can create widespread duplication.
This is an area in which modern IAM solutions can make an impact because you can automate and centralize identity management of the acquired company without first consolidating directories. My recommendation is to establish a metadirectory over the individual ones to act as the source of truth. It would be able to collect user identities and data across all directories without having to consolidate them.
4. Treating Security As An Urgent Priority
Cybersecurity is rarely a top priority during an M&A, and cybercriminals are more than willing to take advantage of the fact that companies are vulnerable during this time. Often, organizations inherit security challenges from the acquired company, including unfamiliar compliance regulations, dated security architecture, poor security practices and insider threats.
Therefore, organizations must make cybersecurity part of the due diligence process. Before the M&A deal is finalized, be prepared to understand the acquired organization's processes and build in contingencies for unknowns. Most companies come to realize these factors post-integration, adding unexpected time to value from an M&A deal. Modern IAM solutions can also help an organization instantly heighten the security posture of the acquired company by institutionalizing identity governance policies, providing compliance audit trails and enabling time-bound access entitlements.
Making M&A Integration A Success
Successful integration is the key to gaining the full value of an M&A transaction. The acquired company's systems and users need to be brought promptly under the parent company's control, enhancing both security and visibility. In addition, automating identity management across both organizations eliminates time-consuming processes that can potentially open the company up to security risks and compliance issues.
While identity management plays a significant role in the M&A process, other crucial pieces organizations need to consider for a smooth M&A integration are deployment strategies, such as cloud, on-premise or hybrid installations, and perimeter security, which works in conjunction with IAM. While it's no secret M&A deals are incredibly complex, understanding post-integration challenges and best practices can help lay the foundation for M&A success.