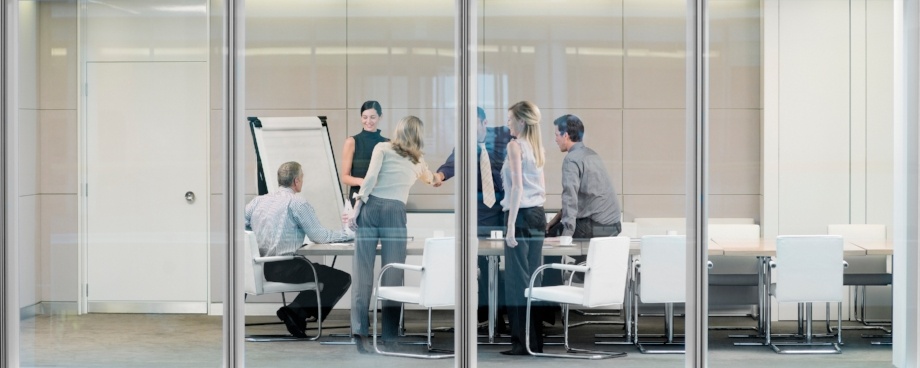 Now that we've covered the business and technology trends and the evolving regulatory and budgetary challenges driving the need for a modern, robust IAM solution in the enterprise, it's time to look at how they all fit together in an IAM upgrade pitch to your CIO.
The Cost-Effectiveness of an IAM System Upgrade
Let's first look at cost because that's what your CIO will do.
When considering an IAM system upgrade, total cost of ownership (TCO) must be calculated. Legacy systems often have escalating annual subscription fees that may or may not include maintenance and services (M&S) fees. They also require expensive customization to get the system to accomplish tasks that now come standard with any modern IAM platform.
Implementing a robust, modern IAM solution doesn't have to be the protracted and expensive project your CIO fears or has experienced in the past. Legacy IAM systems were slow, painful, and costly to install and probably left a bad taste in your CIO's mouth. Not to mention, some installations stalled or even failed. Modern IAM systems are designed for a much easier and quicker deployment. Today's IAM platforms are also more streamlined and flexible, offering a variety of on-premise and hybrid cloud deployment options and licensing models to enable enterprises to choose the most effective method of adoption. The right IAM vendor also plays a crucial role as they can offset resource limitations or IAM gaps with their own talent.
Yet, when looking at cost, it would be negligent to ignore the cost of not doing anything: potentially millions. In fact, the average total cost of a data breach has risen to $4 million. You don't want to be the next headline. That's how C-suite executives (like Target's former CEO and CIO) lose their jobs: by failing to be ahead of threats and allowing preventable security breaches to turn into headline-grabbing, costly nightmares.
Every day that your new IAM system prevents a breach at your company is a day your new IAM system has saved your company millions.
The Security a Modern IAM System Upgrade Offers
Speaking of security, a modern IAM system offers security features that were unheard of when legacy access management tools were developed. Just a few include:
Adaptive (contextual) user authentication - When a certain number of risk factors are identified, the system will require additional authentication to verify the user's identity, preventing unauthorized breaches.
Continuous access certification - Instead of yearly campaigns to audit the access rights of everyone in the company, credentials are set to expire at a certain time in the future depending on the engagement and role. At that point, access can be re-granted or revoked depending on whether the user still needs it. Thus, access is reviewed on an ongoing basis.
Full lifecycle management - While legacy IAM systems made provisioning possible, true identity lifecycle management has come a long way since. Automatic deprovisioning and handling changing roles within an organization are just some of the ways modern IAM platforms handle the entire process from beginning to end.
Privileged access management (PAM) - To protect administrative accounts, the "keys to the kingdom," so to speak, sophisticated PAM functionality allows accounts to be temporarily elevated and then automatically reduced. PAM also enables the creation of two accounts for one user. It does so for two reasons: one, so that an IT professional is not using an administrative account for everyday activities and two, the IT professional has the ability to share administrative account information with another user temporarily.
The Competitive Advantage that Comes from an IAM System Upgrade
Beyond money and security, upgrading to a modern IAM system can proactively advance your organization's business interests in a number of compelling ways.
Increased business agility is a key business advantage that an IAM upgrade will provide. Technology is evolving at a lightning pace, with new system and software innovations emerging seemingly by the day, and many of those innovations offer clear benefits to organizations like yours. Unfortunately, the challenges of securely implementing them can slow the rate of adoption. Modern IAM systems enable businesses to more quickly adopt the technologies they want. Rather than saying no when business groups want the latest software, IAM allows that software to be brought on not just more securely, but also faster and more easily.
In terms of business agility, modern IAM systems also free IT professionals from manual, low-value tasks, such as password resets, allowing them them to focus on critical business objectives instead. Steps that used to take hours now take minutes. Business managers can also take on identity and access tasks, so that teams don't have to wait on an overtasked IT team.
This improved agility can create a distinct competitive advantage, something every organization seeks. IAM systems are a foundational technology that not only stretch across all customer and partner channels, but also across all applications used within the organization. A seamless user experience will lead to a better user experience, and that means higher customer retention, happier marketing and sales teams with more positive numbers to show, and of course, increased stock prices. And we're back where we started: looking at the bottom line, which an upgraded IAM system will improve.
Your CIO may argue against the initial investment in a new IAM solution, but now's the time to remind them that sticking with your tried and used legacy solution isn't the right choice, either. After all, whether now or moving forward, the damage that could be caused by this legacy solution has a cost too—usually a cost greater than that of the right solution ($4 million, for example).
For most businesses, modernization can be justified; when taking into account the risks avoided and the benefits gained, the juice is worth the squeeze. Yes, there will be some disruption. However, with the right partner and technology, it can be minimized. This leaves a company with an end result that is worth it: a company that's more secure, better protected, more agile, and far more ready for both the threats and opportunities of the future.