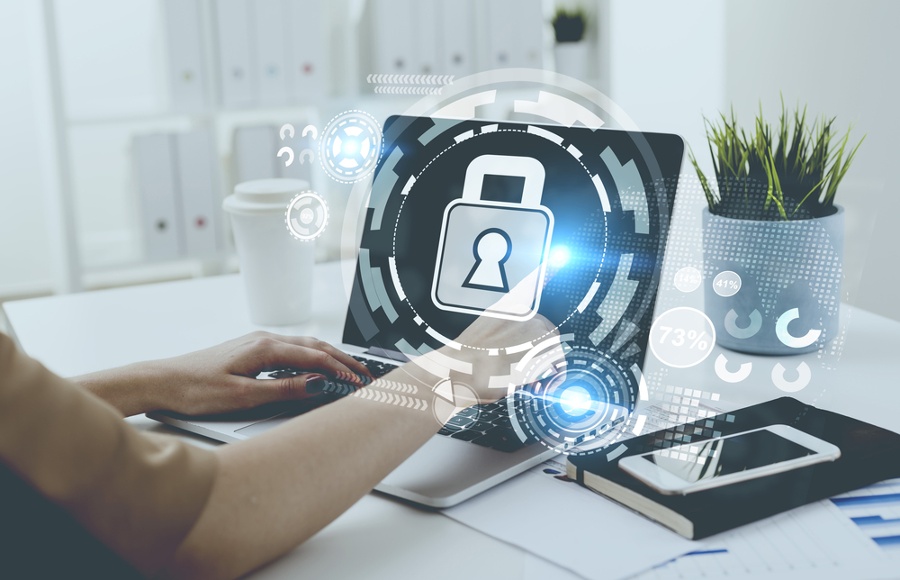 As recently as five years ago, establishing strong network controls and ensuring a defense-in-depth posture was enough to minimize the risk of a cyber-attack and keep the bad actors out of your network. However, times have changed, and the delineation of organizational perimeters has blurred between on-premise and cloud-based resources as more and more users need remote access to resources and accounts.
So, how do we define the new security perimeter? The answer is clear: with user identities and managing the precise level of access each has within the organization's systems and resources.
Identity and Access Management (IAM) is a complex discipline that encompasses a number of distinct tenets, such as Multi-Factor Authentication (MFA), Single Sign-On (SSO), and Identity Lifecycle Management (ILM). In order to effectively prevent cybersecurity incidents, organizations must create a strong roadmap for advancing the maturity of their IAM capabilities. Focusing on one area at a time with a maturity model for each capability creates a framework of smaller, digestible segments that help to identify your organization's current status on the maturity and capability scale, so you can prioritize and determine next steps for moving forward.
In this blog post, we'll dive deeper into the key areas of IAM and clarify terminology before our webinar: IAM Maturity Model Overview: Understanding the 7 Tenets of Identity and Access Management, where we'll walk through each core tenet of IAM and steps to increase maturity.
Securing the New Perimeter
In years past, it was quite common to commit to a defensive strategy confined to internal environments. The traditional perimeter was secured using firewalls, network rules, endpoint detection, intrusion detection and prevention, and education of the user base.
Fast forward to today, and unfortunately, that's no longer the case. While these strategies still help keep your environment protected, they don't guarantee the organization is immune to a breach or cyberattack. The new security perimeter now extends outside of the fortress and into the proverbial cloud. Users now operate from remote locations and require access to remote resources, extending the perimeter well-beyond your internal walls.
However, even with the ever-changing technology landscape, one factor that has always remained consistent is identities. Identities are at the core of our network and within our resources. So, now more than ever, we have to protect those identities and assume zero trust.
Unfortunately, it's not just external bad actors who are a threat. There are also inside threats: users who are compassionate and want to help others by giving them information they shouldn't, falling prey to social attacks, such as phishing schemes. In order to protect the new perimeter, we have to start by placing a strong focus on the IAM strategy and the maturity of those capabilities.
Four Key Areas of Comprehensive IAM
At Identity Automation, we work with a wide variety of organizations, across multiple industries, yet the areas organizations seek to improve with an integrated IAM solution remain consistent. The primary motivators of IAM technology are threefold: to strengthen the organization's security posture, to increase operational efficiency, and to enhance the user experience.
It's important to note that in the IAM space the meaning of different terms can vary from person to person. Let's take a moment to review the top four areas of comprehensive IAM and how they differentiate from one another.
So, IAM encompasses various technologies and processes, but how does IAM fit into the overall security picture, and how does it relate to traditional perimeter security in your organization?
Let's take a closer look.
The Common Perception of IAM vs. Realistic IAM Capabilities
Before we get into the deep trenches of the tenets of IAM and the levels of maturity during our webinar, let's review the common perception of IAM versus the reality of IAM capabilities.
Often, when organizations hear the term "IAM", what comes to mind is federation, authentication, Single Sign-On (SSO), lifecycle management, and password management. That's because those are the IAM tenets of utmost concern when creating a security strategy to protect an organization's resources. However, the reality is that those tenets are only a portion of IAM capabilities. IAM is a complex discipline that encompasses a multitude of different key areas and distinct tenets.
For example, another key area to consider is privileged access management, as well as the keys and certificates associated with this level of access. IAM technology also includes reporting and audit capabilities, such as the management of entitlements and what access users are granted and denied.
To enhance IAM capabilities even further, we can feed data into analytics engines and intelligence platforms to leverage technologies, like artificial intelligence and machine learning. We can even utilize analytical data and become adaptive by looking at the risks and the patterns of user behavior to determine its influence in the world of IAM.
Identify Your Organization's Focus Areas with the IAM Maturity Model
As we transition from the perception of IAM— a technology that's confined to select areas— to a robust and mature IAM system, we have to determine how to improve our IAM capabilities. That's where the Identity and Access Management Maturity Model comes into play: by identifying gaps, setting benchmarks, and establishing priorities for your IAM program.
So, which tenets of the Identity and Access Management Maturity Model does your organizations need to focus on to increase capabilities and secure the new perimeter?
Watch our on-demand webinar, IAM Maturity Model Overview: Understanding the 7 Tenets of Identity and Access Management, to learn our best practice strategies for implementing the tenets, how to assess your organization's current status on the maturity and capability scale, and steps for increasing these capabilities across the individual tenets.
Access the on-demand webinar here.