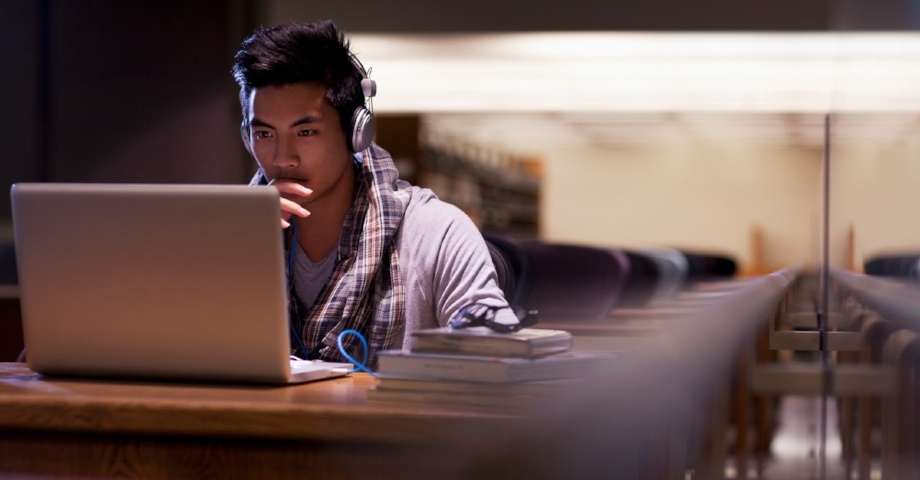 While the country as a whole has had more than seven years of recovery time since the Great Recession, many government agencies and institutions still find themselves struggling to fully mend. Across the U.S., many are still working to do more with less—a reality that is particularly true in public colleges and universities.
States are spending an average of 17 percent less on public higher education than they did before the recession. In 2016, 17 states further decreased the amount of money they spend per higher-education student. For many, it's a problem of stagnating revenues from markets, such as oil and gas. Other states simply haven't fully recovered from the recession.
This means colleges and universities are having to operate with less funding than ever before. Meanwhile, many are plagued by maintenance and infrastructure problems, but are forced to delay renovations and upkeep until the funding situation improves. And as enrollment at many schools levels off, officials are struggling to attract students without breaking the bank—a frustrating example of continually being asked to do more with less.
Faced by a constant imperative to save money, many higher-education institutions and governmental agencies are being forced to cut back wherever possible. But it's the IT department that often has to make the deepest cuts.
How can an educational institution save money, while also continually evolving, differentiating itself, adding facilities and technology, and remaining competitive? It seems like a daunting task—unless you have a smart strategy to save both time and money in your IT department.
The ROI of IAM
Adopting a modern identity and access management (IAM) solution is one way that IT organizations have been able to save money and resources, while also freeing up limited resources to focus on strategic, big-picture initiatives.
Consider four of the key ways in which a modern IAM platform saves money and helps drive success, even in the face of tight budget constraints:
By automating repetitive tasks.
Modern IAM is a productivity multiplier, enabling your existing staff to do more. This is especially helpful at the beginning of a new semester, when it can take weeks or even months to complete repetitive tasks, such as creating new accounts and assigning privileges and access for students and new staff.
With modern IAM software, you don't need to hire temporary staff or overwhelm your existing teams to ramp up to a new semester. The software automates most lifecycle account management tasks, such as account creation, password changes, and user provisioning and deprovisioning. This reduces the burden on your IT staff to constantly perform tedious, repetitive tasks. As a result, they are freed up to focus on more strategic initiatives that actually move the organization forward. This is especially helpful for community colleges, state universities, and other institutions with large transient student and external user populations.
Real-time provisioning means new users, or those with change requests, immediately gain access to the resources they require, without delay—and without multiple calls to IT. Finally, automation eliminates the need for IT to make the same change in multiple systems. For example, a change made in the HR system immediately pushes through to all downstream systems, without time-consuming manual input from IT.
By enabling self-service and delegating administration.
Modern IAM software enables you to reassign control of new account creation, role and group assignment, and access requests from the IT team to the appropriate business managers. This not only reduces the burden on IT staff, but it also ensures that the people responsible for a specific access right are empowered to make decisions about it. For example, enabling building access to be handled by the building manager—the person who is actually responsible for those access rights.
An IAM solution also lets you take advantage of self-service capabilities. Users can make most common system requests themselves, such as password resets and changes. This further reduces the burden on your IT help desk, as it did at Lone Star College. When Lone Star implemented an IAM solution, help desk calls were reduced by an incredible 50 percent, from 90,000 to 45,000 per year, saving the school an estimated $400,000 per year. Such a reduction also frees up your help desk staff to work on other tasks that can help save money or resources, such as building a better user portal.
By consolidating to a single vendor.
Upgrading to a modern IAM solution is an ideal opportunity to consolidate to a single vendor and platform. This provides another chance for cost savings, especially if you're working with a legacy system that has become expensive to maintain. A single platform is almost always more cost-effective than attempting to cobble together disparate systems and is also streamlined to do more, right out of the box. For example, adopting a single solution with both multi-factor authentication and privileged access management provides all the functionality of two separate platforms, while eliminating double licensing, maintenance, and management costs.
Meanwhile, your team has an opportunity to save time and effort. By a conservative estimate, about 10 percent of a full-time equivalent workload is applied to managing each separate application. For every vendor you eliminate through consolidation, you gain back valuable time that can be applied to other projects.
By keeping license counts under control.
In many organizations, tracking who needs a software license and for how long is challenging. As a result, IT is always trying to play catch-up, so the business doesn't end up paying for licenses it doesn't really need. A modern IAM solution eliminates this issue and gives you better control over who has access to what resources at any point in time.
Just-in-time provisioning and deprovisioning ensure employees have access to the solutions they need to do their jobs—nothing more and nothing less. When a worker changes roles or leaves the company, access is automatically removed and the license is returned to a pool or canceled. This helps prevent unnecessary entitlement collections over time and assures you are only paying for the licenses you are using.
This is another area in which delegated administration helps. Business managers or system owners are able to control user access rights for their software, instead of overburdening IT with the task.
Learn More
As you can see, investing in IAM presents several opportunities to save money and significant effort —a goal that many organizations that have embraced modern IAM have already achieved.
Learn more about how a modern IAM solution has helped organizations achieve ROI in these case studies: