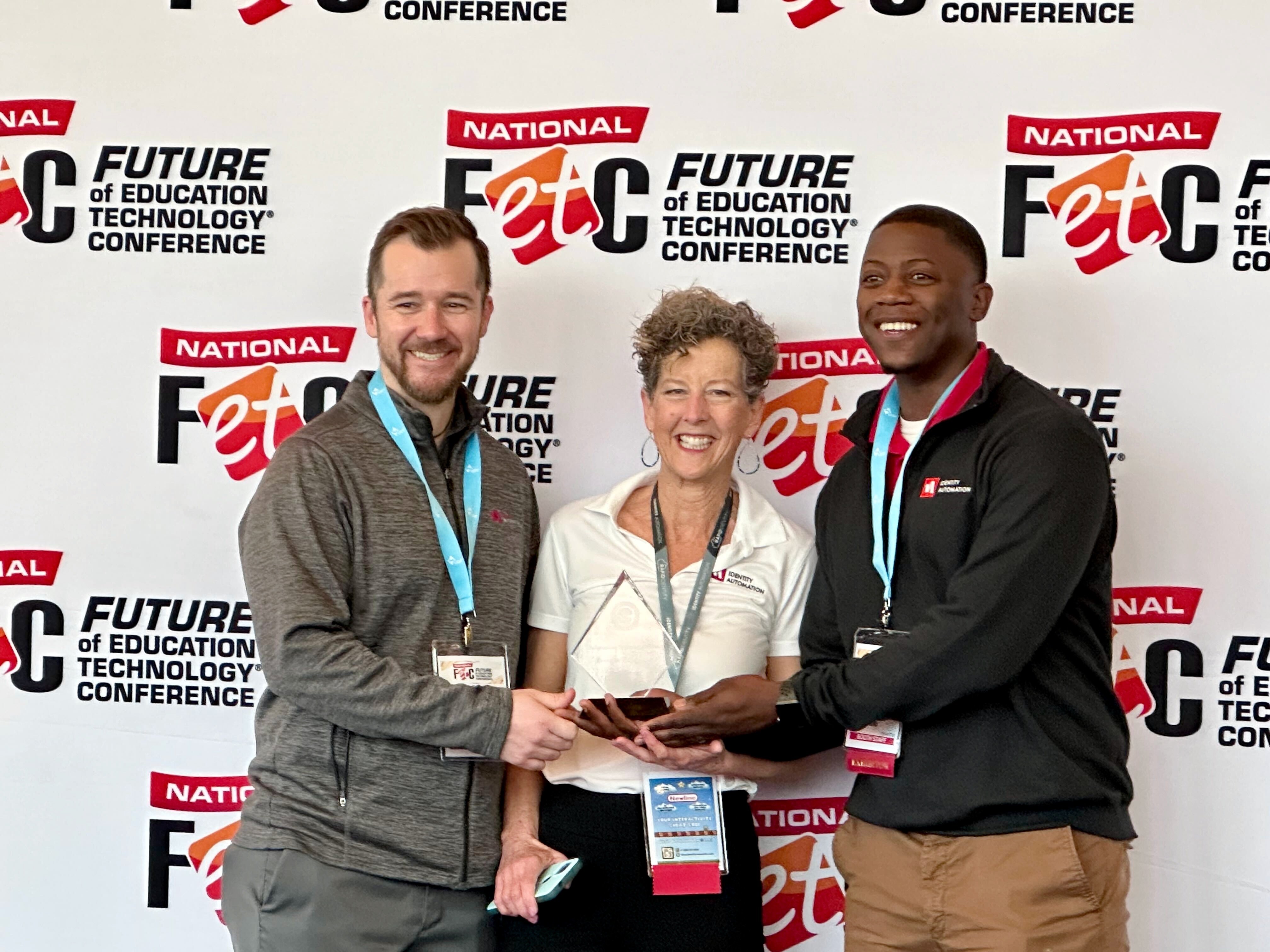 The 2023 FETC Conference in New Orleans just wrapped up, and our entire on-the-ground Identity Automation team was humbled to accept one of the industry's top honors in the industry while also hosting a packed happy hour event, demonstrating award-winning IAM solutions, and meeting with top thought leaders throughout the four-day event.
As a winner of the highly coveted 2023 District Administration Top EdTech Product of the Year Award, Identity Automation was spotlighted as one of the most innovative edtech product solutions on the market – helping school district leaders meet ever-evolving cybersecurity needs without sacrificing much-needed flexibility.
Submissions for the award program were judged on their innovation in the edtech space, with particular attention to how the tools are breaking new ground, how much value they add to education, how intuitive they are for users, and whether they deliver what they promise.
Receiving the award allowed us the highly-coveted opportunity to present our RapidIdentity platform's unique differentiators in K-12 at the Top Ed Tech Products for Information Technology and Management Systems Technology session held in Pitchfest Theater. A few of the features we highlighted during our demonstration include:
- MFA for all users: Tailored to age, ability, & risk-level
- Flexible authentication for all of K-12's diverse users
- Increased adoption & ease of access, enhancing district security posture
- Universal authentication for consistent login & SSO experience
Whether a teacher, IT director, or special needs kindergartner, users consistently benefit from RapidIdentity's management of the full lifecycle of digital identities, including the creation of accounts, management of policies that govern users' access to systems, as well as role-specific authentication that makes it easy for all users to get to the tools they need.
Identity Automation is uniquely aware that a strong IT department is not successful until it has the support of the school community, but it can often be both overwhelming and confusing to know where to begin. Our team of experts used FETC 2023 as one of the year's best opportunities to present a discussion that debunked security myths in education, offering insights to attendees based on hands-on experiences deploying IAM solutions across the nation's districts.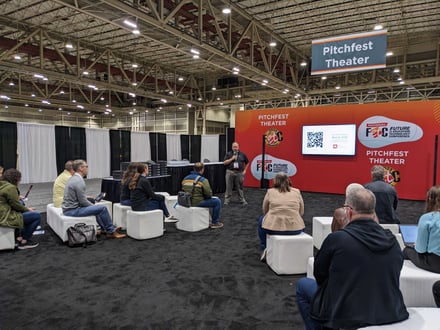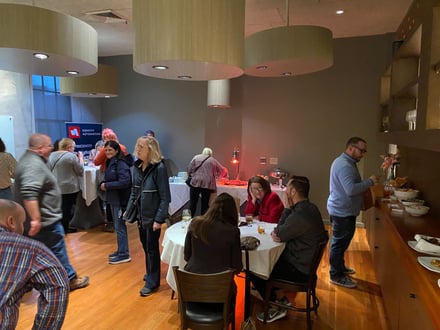 We also offered live, in-booth demonstrations with Q&A sessions that illustrated how RapidIdentity can be used as a tool to cost-effectively yet powerfully enhance K-12 cybersecurity.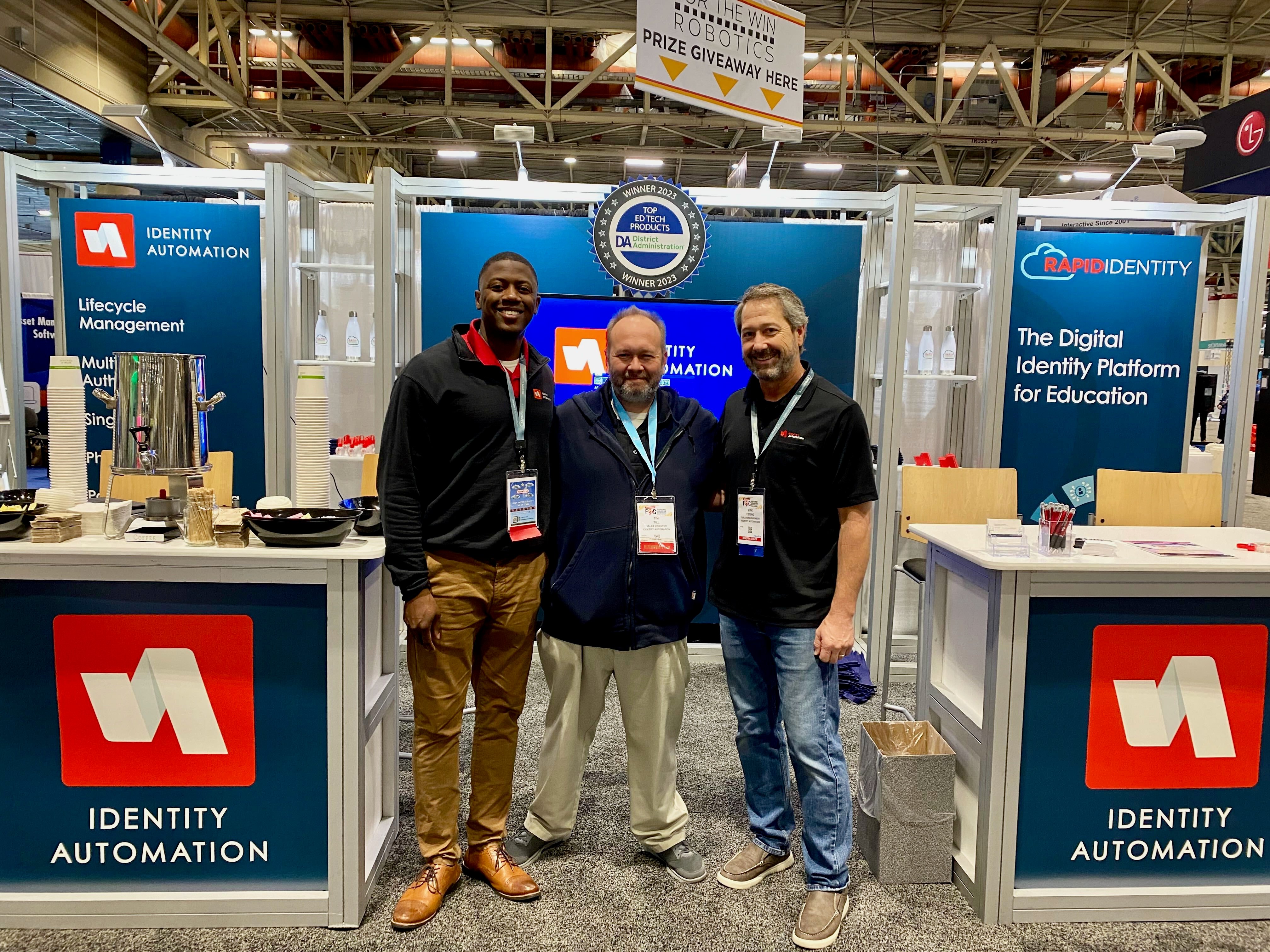 Our entire Identity Automation team thanks all who stopped by our FETC booth. Planning for 2024's event is already in the works! School districts looking into enhancing their approach to IAM can request a demo and contact Identity Automation's team of experts at: https://info.identityautomation.com/identity-automation-demo.