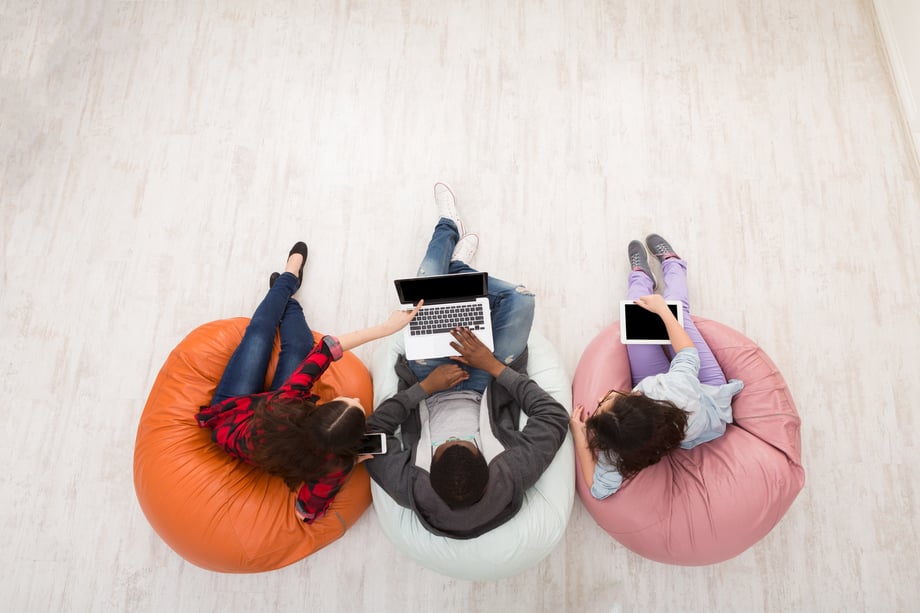 While higher education institutions face many of the same identity and access management (IAM) challenges as corporations, they also must overcome a number of complex and unique hurdles that typically aren't seen in corporate enterprise deployments.
Because of this, most legacy, homegrown, and open-source IAM systems cannot properly manage the needs of higher education. If your institution has one of these systems in place, you're not alone. Many colleges and universities are still using solutions that can't address today's more complex identity challenges.
When upgrading to a modern IAM solution, however, it's vital to select a system which is purpose-built for Higher Education to truly address these intricacies.
The Problem with Legacy, Homegrown, and Open-Source IAM Systems
Open-source, legacy, and homegrown IAM systems are common at many higher education institutions. When these systems were first implemented, they might have met the college or university's needs, but that's no longer the case.
For starters, open-source systems don't age well because there isn't an incentive to innovate them. Then there are legacy IAM systems, which are expensive to maintain, costly to fix or enhance, and all too often provide terrible customer service. And finally, there are homegrown solutions, cobbled together with custom scripts and frequently created and maintained by one or two key individuals.
When these individuals leave the organization, all too often an institution's CIO or IT leadership discovers that the school's entire identity program is bound in the duct tape of archaic coding. This leaves the IT team in a panic. They realize that these homegrown and legacy systems are putting the college or university at risk—these tools weren't built with security in mind. Instead, they were built for the sole purpose of managing identities.
And here's the kicker: with all three of these options, many identity-related tasks, such as deprovisioning, are highly manual, time-consuming, and laborious. This leaves room for human error and unmanaged orphan accounts being left open.
Today's Challenges Can't Be Addressed By Yesterday's IAM Solutions
Ok, so it's clear legacy, homegrown, and open-source IAM solutions are no longer cutting it. It's time for an upgrade, but there are a number of challenges today's higher education IT departments must factor into this decision.
First, the biggest hurdle: working with budget and IT resource limitations. Relative to their complexity and size, colleges and universities have limited resources. So, when searching for a new IAM solution, it's important to find one that can be deployed in phases based on organizational readiness and that has a pricing model designed to scale to meet budgets of all sizes.
Additionally, the IAM solution needs to help IT staff do more with fewer resources. Manual identity tasks don't just open an institution up to risk, they are a huge time drain that prevents IT staff from focusing on more strategic initiatives. Choosing a solution with strong identity lifecycle management capabilities is crucial because they decrease IT's workload by automating tasks, such as account claim and creation, password changes, provisioning, and deprovisioning. This is especially helpful at the beginning of a new semester when such tasks can be overwhelming.

The IT department's role is also broader than it once was as more and more security responsibilities fall onto their plate. This means choosing an IAM solution that is simply an operational tool is no longer enough. By doing so, institutions can implement secure access controls, automated deprovisioning, and privileged access management for a large number of users and devices.
This need is further fueled by the dizzying array of security regulations with which today's colleges and universities must comply, such as FERPA, HIPAA, HITECH, PCI DSS, GDPR and the Gramm-Leach Bliley Act, to name a few. This growing list of compliance requirements, combined with increasingly sophisticated cyber attacks is driving institutions to implement stronger authentication methods. Some modern solutions offer comprehensive multi-factor authentication (MFA) capabilities to meet this need.
Not All Modern IAM Solutions are Created Equal Though
While the good news is you have a choice when it comes to selecting a replacement IAM solution that addresses these challenges, there's a catch: Few were purpose-built for higher education—and that makes all the difference.
Higher education has many unique IAM use cases, such as users with multiple affiliations, preferred name changes, transient users at massive scale, and high volumes of contingent users that don't exist in authoritative systems to name a few.
However, nearly all of today's commercial IAM systems can't address these use cases out of the box. Choosing an enterprise IAM system designed by a software vendor that's unfamiliar with the higher education space can be a very costly approach.
Addressing these needs often requires custom coding, professional service hours for configuration, and inelegant workarounds to make the solution "work." The path to addressing the school's needs is filled with compromise, and in the end, many issues simply go unaddressed.
How to Find an IAM Solution that Can Meet Higher Ed's Unique Needs
While legacy, homegrown, and open-source IAM systems can no longer address many of higher education's unique identity management challenges and needs, neither can many modern IAM solutions. That's why it's important that colleges and universities choose a modern IAM solution purpose-built to navigate the identity management and security challenges unique to higher education.
Download our Complete Guide to Selecting an IAM Solution for Higher Ed to learn how to choose a modern IAM solution purpose-built to navigate higher education's unique identity management challenges.