In a previous post, we discussed about understanding how, and if, new educational apps align with your school's data and student privacy policies. With the overwhelming amount of educational apps currently available and new ones popping up everyday, it can sometimes be difficult to shuffle through them to find those that meet the teacher's need and also provide the security needed to protect the personal information of the teachers and students using them. With all that in mind, we've compiled a list of top ranked educational freemium applications that we came across in the marketplace this year.
The list below offers teachers the ability to create customizable material to teach their students in an interactive, engaging, and individualized way. They also help keep course documents, graded assignments, and student progression easily organized in one location. Not to mention, these apps allow for quick and secure shareable options to keep the student, teacher, and parent on the same page - and the IT department happy.
Links are provided below the app description so that you may easily download them on your iOS or Android device. Our system allows easy integration of a majority of these apps, so we're not advocating one over the other.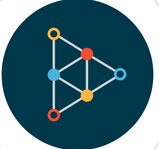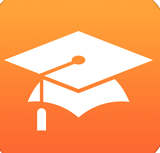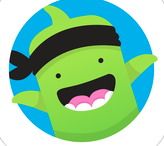 Free EDU apps for the teacher:
iTunes U: iTunes U allows the professor to build lesson plans, collect and grade assignments from students, discuss material one-on-one or in groups, and annotate PDF assignments.
Google Classroom: Classroom is designed to help teachers create, collect, and grade assignments. It also features the ability to automatically make a copy of a Google Document and create Drive folders for each assignment and for each student to help keep everyone organized. It is available to anyone with a Google Apps for Education account.
Kids A-Z: Kids A-Z is the app version of Raz-Kids, which provides hundreds of interactive, leveled books spanning 29 levels of difficulty, covering a wide range of subjects to engage students according to their own reading level and area of interest. It gives kids 24/7 Web access to the practice they need to become better, more confident readers. The app allows teachers to customize assignments, view reports, and track student progress. All student activity in the app is captured and reported to the teachers, helping monitor student progress and determine the instruction needed for each student.
ClassDojo: ClassDojo offers classroom management for teachers to easily encourage any behavior or skill in the classroom and keep parents in the loop. ClassDojo helps teachers focus on positive feedback related to the behaviors or skills of students, such as "Working hard" and "Participating", and instantly awards them in class Dojo points.
eBackpack: eBackpack allows you to share information and course assignments with a class or individual group. It also provides the tools necessary to annotate and grade assignments before digitally returning them. Additionally, you can upload items from your camera roll and provide audio and video feedback, hold classroom discussions and use chat options.
Remind: Remind (formerly Remind101) is a way for teachers to send updates, questions, and more via text message, on the app, on the web, or by email to students and parents. Phone numbers are kept private so this app serves as a safe and simple way to keep up communication.
Edmodo: Edmodo allows teachers and students to share content and new information. Students can also receive notifications, submit assignments and receive grades on the app. Teachers have the ability to post assignments, messages, polls and quizzes, while providing access to relevant resources and calendars.
Kahoot!: Kahoot! is a game-based learning platform that gives teachers a new way to introduce a subject, format assessment and deep discussion, and initiate conversation. Kahoot! ensures 100% engagement by turning the classroom into a game show, combining multiplayer game-based learning, ease-of-use and mobile technology.
Educreations: Educreations is an interactive whiteboard app that allows the teacher to create easy to follow tutorials for students. The app can record audio to narrate actions, allowing the teacher to create diagrams, commentary, simple animations, or instructions coupled with audio covering any topic. It also allows the ability to share video via email, Facebook, or Twitter in addition to the classroom.
Blackboard Mobile Learn: With Blackboard Mobile Learn, teachers can send push notifications regarding course activity and start discussion boards among students, and even post blogs, grades, and announcements in addition to mobile-friendly exams and other content items.
Google Play and iTunes also provide up-to-date information about the best apps for EDU.