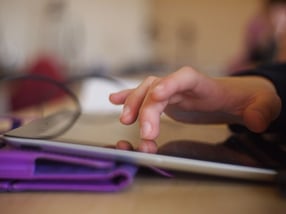 School's back in session. With the influx of new students, returning teachers and temporary staff coming back online, requests for account creations, resource partitioning and call support elicit groans across countless IT departments.
User provisioning operations that are done manually typically require a significant amount of time from a school's short-staffed IT department. Their challenges are compounded by out-of-date and overly complicated systems and networks, which cause IT staff and end users (such as students, teachers and staff) a lot of unnecessary frustration.
Florida's Charlotte County School District realized that; their manual processes for setting up and maintaining online access were cumbersome and inefficient. They turned to Identity Automation to help manage identities for over 30,000 students, teachers, staff and increase communication with parents. Processes that were previously manual are now automated, saving the district precious time and resources. Identity Automation delivered password management and single sign-on capability through their RapidIdentity web portal.
With Identity Automation's help, Charlotte County School Districts' IT department now spend less time on manual provisioning and more on deploying new and exciting things for the students, teachers, and staff.
Read our case study about Charlotte County School District to learn how identity management helped one of the largest school districts in Florida achieve significant results in weeks (not months).