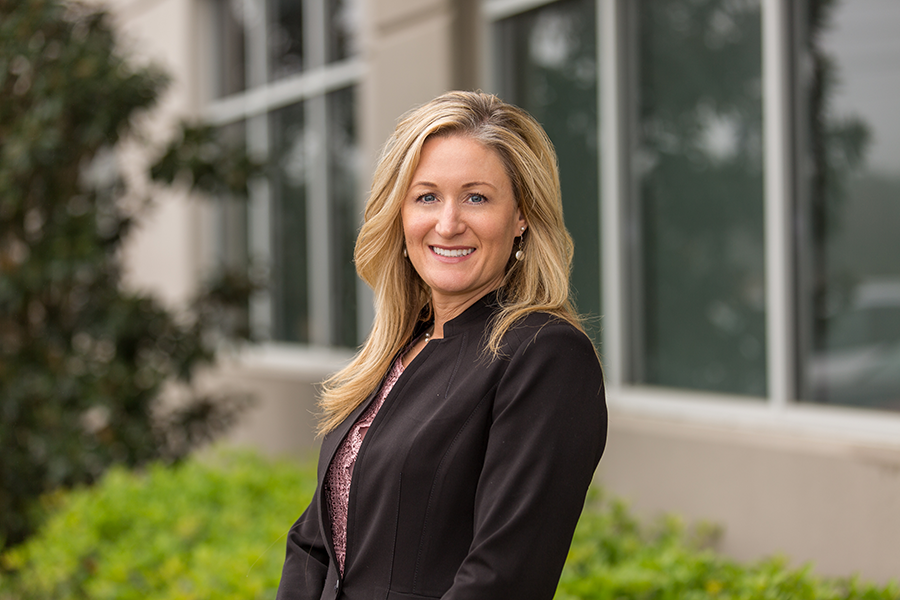 At Identity Automation, our customers at the core of everything we do. In fact, we boast a department dedicated to advocating for our customers. Our Customer Success department is driven by developing and establishing positive relationships with our customer base. This means that we do everything we can to guarantee our customers are happy and receiving value from their solution, and continue to turn to us as trusted partners on their Identity and Access Management (IAM) journey.
It takes someone who shares Identity Automation's core values and really understands the needs of our customer base to be the director of our client's success. In this installment of Identity Automation's Meet Our Team series, we're talking about our Director of Customer Success, Lori Kelly.
Lori came to Identity Automation as part of our 2018 HealthCast acquisition, bringing over two decades of customer success experience with her. We value her experience and insights and so do our most important team members: our customers.
From Country Mountains to International Business
Hailing from the mountains of Montana, Lori first moved to Boise to attend Boise State University, where she earned her degree in International Business. While in college, a semester abroad in Saarbrucken, Germany solidified her passion for business relations.
After returning to Boise and graduating, Lori brought her love for helping organizations achieve their goals with her. She worked for the International Division of the Boise Commerce Department. While there, she helped small companies create opportunities to conduct their business internationally. After about a year, Lori moved into what she describes as her first real customer success opportunity.
At Hydroblend, a hydraulic pump manufacturing company, Lori held the position of Sales and Marketing Director of the international division. There, she was able to spend time on the manufacturing floor, seeing firsthand how Hydroblend's products were made, as well as how they worked.
This experience made Lori the go-to person when clients were unclear regarding anything during the buying cycle. "That's where I started really embracing the balance between spending time building relationships with customers and learning the industry hands-on," says Lori, "I enjoy diving into the multiple aspects of customer solutions, while at the same time understanding the ins and outs of my company's product."
In 1999, Lori decided that she wanted a change of industry. She'd always been interested in helping people, so when the healthcare IAM solutions company, HealthCast, had a client services project management position available, she leapt at the opportunity to learn something new. Leveraging her previous customer liaison experience, Lori went on to build an almost 20 year tenure at HealthCast, climbing from Manager of Client Services to Vice President of Professional Services.
While making the transition from hydraulic pumps to the healthcare industry sounds like a dissonant transition, Lori asserts that the processes and best practices she learned at Hydroblend had many similarities.
"There was a lot that we were doing at HealthCast to streamline our processes and put more of a box around 'best practices' and what was going to be most meaningful for our customers to safeguard their success," explains Lori, "Sometimes when you have such a successful product, it can actually negatively impact the success of a project if you don't put some constraints around what you're trying to prescribe to the client."
Transitioning to Identity Automation
In 2018, HealthCast was acquired by Identity Automation in a move to bring comprehensive IAM to our healthcare customers. During the merger, it was critical that the HealthCast customer base be transitioned smoothly and mindfully. It was clear that Lori was more than up to the task, so she took over the process of introducing HealthCast clients to their new IAM solution provider, Identity Automation.
As part of the acquisition process, Lori traveled with members of the Identity Automation leadership team on a tour to meet clients, dubbed the "Healthcare roadshow." The roadshow not only aimed to introduce Identity Automation to customers, but also to ensure they received the support they needed during the transition.
Over the course of the road show, Identity Automation leadership saw how dedicated Lori was to her customers. Our company was growing, and we wanted a strong customer advocate, so Lori was offered the opportunity to lead Identity Automation's customer success initiative as Director of Customer Success. As an added bonus, since Lori came from HealthCast, she could act as a bridge, helping to unify the two customer bases into a single Identity Automation customer base.
Lori hit the ground running in her new role, bringing her wealth of customer success experience to Identity Automation. "Customer Success and its initiatives have become such a huge part of Identity Automation that the company needed someone to fill the director role. I was pleased with the respect and follow through Identity Automation displayed with our customer migration and how well our core values aligned, so I readily accepted the opportunity," explains Lori.
After wrapping up the Healthcare roadshow, Lori shifted her focus to enhancing the overall experience of both HealthCast and Identity Automation customers. She postulated how our team could make the transition from sales to customer success as seamless as possible.
As a result, one of her first priorities was to select and implement ChurnZero, a customer success software platform, to help streamline existing processes, increase solution adoption, and provide insight into our overall customer health. Lori wanted to identify where customers wanted improvement and what motivated them to choose our software.
Next, Lori met with other departments, including the sales team, in an ongoing series of think tank sessions to dig into how Identity Automation's customers "work." She wanted to know how customers use our solution, as well as their user outcome expectations.
Out of all her initiatives, Lori feels that customer success department's most important priority is getting to know and understand our customers. She ensures that every customer is heard and actively follows through on expectations regarding ongoing solution implementation and maintenance needs as they arise. Lori emphasizes that having trust-based relationships and a great solution are what ultimately decide whether or not we can keep a customer for a day or for life.
Creating IT Rockstars
"It's so rewarding when you help make a customer successful," says Lori, "Our job is really turning the people that we're working with into IT rockstars." And it shows! Each and every one of Identity Automation's customers are assigned a Customer Success Manager who is an advocate for the customer. This means that, when a client has a question about their solution, it gets answered. If a client has any concerns or would like to make changes to their solution, their customer success partner is by their side to help.
Lori says that much like being Director of Customer Success is a balancing act between client satisfaction and optimal solutions, the right balance between work and life is also essential. When not working, Lori enjoys spending time with her family and friends. She also maintains a balance between her country roots and her city life by regularly going hiking, camping, and boating.