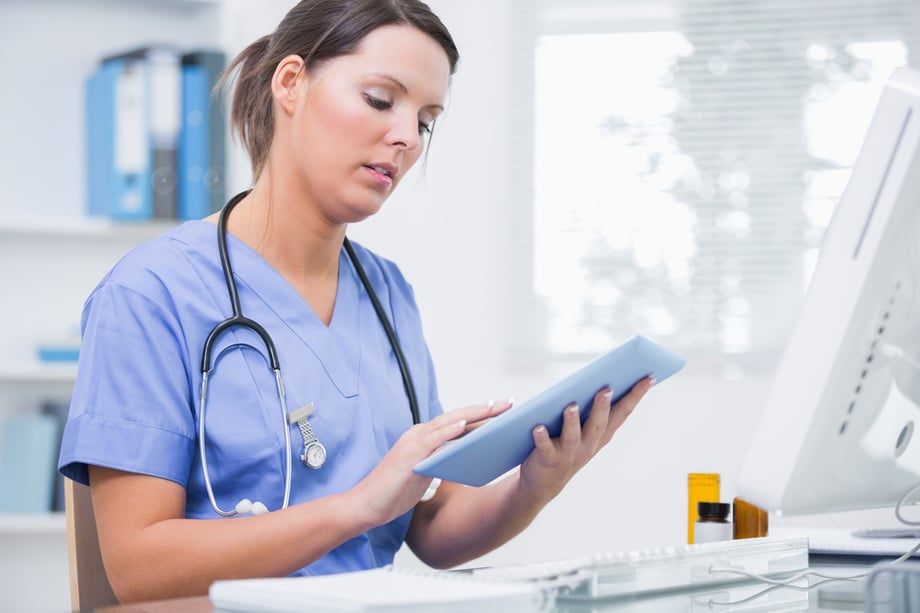 With constantly evolving security and compliance regulations, it may seem impossible for healthcare organizations to sustain a high level of security, while also ensuring quick, efficient access to systems and data. As an added disadvantage, healthcare organizations often operate with outdated systems and a shortage of cybersecurity talent—but have highly valuable patient data to protect. In fact, personal health information is fifty times more valuable than financial information on the black market.
The reality that hospitals are more vulnerable to cybersecurity attacks than other types of organizations makes it all the more critical that healthcare gets up to speed when it comes to security. While traditionally, shared workstations and a need for ready access to patient information has driven widespread adoption of Single Sign-On solutions that streamline access, in today's world of digital transformation, variable workforce constituencies, and heightened cybersecurity risk, greater Identity and Access Management (IAM) capabilities are essential to any healthcare organization's IT infrastructure.
IAM solutions provide greater security and increased business agility with dynamic, wide-ranging methods for controlling access to an organization's applications, systems, and proprietary resources. If your goal is to effectively secure your organization's data and systems, ensuring robust IAM capabilities are at the core of your healthcare organization's security program is a must.
Reality Check: Redefining the Legacy Perimeter Approach
The classic network perimeter strategy relies on preventing attacks against the network from the outside by investing heavily in security solutions including firewalls, advanced threat protection (ATP), data loss prevention (DLP), virtual private network (VPN) management, and web filtering.
Users inside the network have private IP addresses and are "trusted," while remote users employ VPNs to access a private IP address on the network. This traditional security perimeter model was created when employees used corporate computers on corporate networks within company walls and holds the assumption that everyone and everything inside the network is safe.
Nowadays, not only do your direct employees need access, but so do patients, vendors, contractors, partners, remote workers, and a wide range of other user types. Today's diverse and variable workforce no longer resides solely in offices or healthcare facilities, behind firewalls and other traditional security technologies. Furthermore, even when users are within the network, most are still working from outside a secured perimeter, thanks to the proliferation of mobile devices, external resources, and cloud or SaaS-based applications.
Clearly, the legacy perimeter approach no longer serves the same role or function it once did.
The Key to Protecting the New Perimeter: Identity and Access Management
While perimeter security is still needed, it alone is no longer enough. As more and more resources and applications are pushed into the cloud, where there is no clear perimeter, there is an additional major aspect to control: user identities and the access they are granted.
Many companies have come to realize this, but they try to solve the problem with a partial solution: applying additional layers of protection to only select, critical systems. However, this just serves to create a false sense of security because hackers can and will exploit security gaps and weaknesses in the other, less protected systems.
The key to protecting this new perimeter is complete IAM. Healthcare organizations must take a hard look at their overall IAM strategy and assess the maturity of their IAM implementation. This requires evaluating all major IAM tenets, including authentication, identity lifecycle management, access management, and governance.
Identity Automation's Integrated Approach to the Healthcare Security Framework
While it's clear IAM is the key to tackling these challenges head on, the real question is: where do you start? To simplify matters and illustrate our best practice approach, we've created a security framework specifically for the healthcare industry that takes an integrated approach to IAM.
Our on-demand webinar, The New Perimeter: Redefining the Healthcare Security Framework with Identity and Access Management, delves into using the security framework to take an integrated approach to IAM. Identity Automation's CEO and Co-Founder, James Litton, discusses how to evaluate the maturity of your current IAM capabilities and execute a comprehensive IAM project that goes beyond pure SSO or other point solutions.