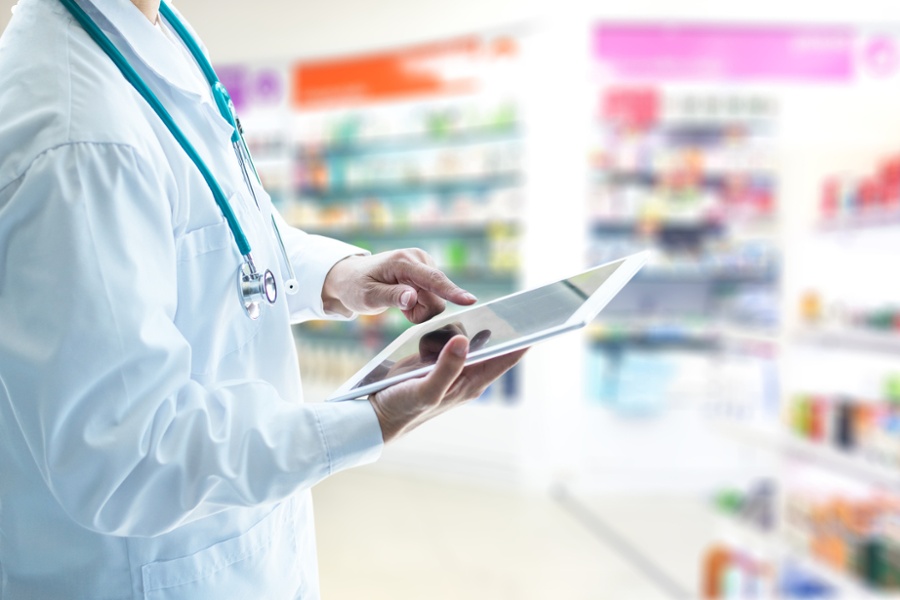 *Disclaimer: This article originally appeared on HIT Consultant.
The healthcare sector is charged with preserving some of the most sensitive information of any industry. Hospitals and clinics are required to securely store data, such as social security numbers, patient medical records, insurance policy details, and credit card numbers. Although healthcare administrators are confronted with copious amounts of sensitive information, it would be incorrect to assume that the industry is a beacon of cybersecurity best practices. In fact, 13.2 million patient records were exposed in 2018 alone – a 157% increase from 2017.
Boosting Healthcare Cybersecurity Standards
The reality is that most healthcare facilities lag behind when it comes to cybersecurity protocols. Unfortunately, employees are the root cause of the majority of healthcare data breaches, whether intentionally and unintentionally. Examples of human error include employees mistakenly sending sensitive information to the wrong recipient or improperly disposing of data.
To further complicate this matter, the healthcare industry is heavily regulated by regulations, such as HIPAA and HITECH, that mandate how organizations must store patient data. Failure to comply with these industry regulations can result in hefty fines and increased risk of cyberattack. At the same time, clinicians are under mounting pressure to quickly treat growing numbers of patients, all the while providing exceptional care and service. To deliver on these requirements, clinicians must be able to move from room to room, quickly and securely logging in and out of shared workstations and other types of devices.
To bridge this gap between security and efficiency, healthcare organizations should look to comprehensive Identity and Access Management (IAM that goes well-beyond Single Sign-On (SSO) alone). Modern IAM solutions are designed with security top of mind, while still ensuring flexibility when it comes to how and when clinicians access patient records.
The Need for Lifecycle Management, Access Management, and MFA in Healthcare
The healthcare industry is in a period of rapid transition from paper-based patient records to digital patient records. This has made healthcare organizations increasingly vulnerable to a litany of cyberattacks, such as ransomware. While proximity badge access and SSO are important, they are primarily focused on efficiency. Today's threats require more complete IAM capabilities, such as advanced lifecycle management and granular access controls.
Healthcare organizations face specific challenges with their highly variable workforce, which includes not only doctors and nurses, but also students, patients, and many other types of users who access their systems and data. Furthermore, telemedicine, patient access to information, and the resulting need for Patient Access Management — all require thorough control over an increasing number of identities and an ever-growing number of complex access entitlements. Dealing with that complexity in managing identities and access requires a well-thought-out IAM solution that supports these specific requirements.
In order to protect access to sensitive data and assets, IAM must become the cornerstone of IT infrastructure and security strategy in healthcare organizations. Restricting and controlling access requires focused protection, down to the granular level of patient records. It's about enforcing the principle of least privilege by granting the exact level of access required, at the right time—and nothing more—while still accommodating healthcare-specific use cases, such as controlled emergency access.
Automated provisioning and de-provisioning of accounts, management of access entitlements, audit and governance, and granular access controls are all essential IAM capabilities for modern healthcare IT. IAM solutions can also add additional layers of protection to sensitive data and systems with Multi-Factor Authentication (MFA).
In fact, electronic prescription of controlled substances (EPCS) regulatory requirements require secure, two-factor authentication (2FA) for the prescribing of controlled substances. By using flexible authentication methods, such as fingerprint biometrics and one time passwords (OTPS), clinician identities can be quickly verified, while enhancing patient safety.
Equally important, IAM solutions are built to balance business requirements with the level of security and access control needed to comply with regulations, such as HIPAA and HITECH. Common elements among many of these regulations are the need for strong authentication, sophisticated access control to data and applications, and an established audit trail of user activities. Without IAM, meeting these requirements can be a change with failure to comply potentially leading to heavy fines and irreparable damage to patient trust.
Identity and Access Management as Cybersecurity Gatekeeper
The healthcare industry is complex. Patients expect prompt yet thorough care while trusting that their records are safe and secure. At the same time, healthcare organizations are under mounting pressure to ensure compliance to strict federal, state and municipal government regulations while facing a multitude of a cybersecurity threat.
IAM in many healthcare organizations is still a technical, administrator-driven set of capabilities, delivered by a multitude of disparate toolsets. This tact must shift to an integrated approach that optimizes user experience while meeting security and compliance needs with advanced IAM capabilities that deliver efficient and convenient user experience while lowering administrative burden and driving organizational effectiveness.