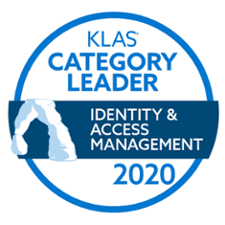 I'm thrilled to announce that Identity Automation has been named 2020 Category Leader in the Identity & Access Management segment of the 2020 Best in KLAS: Software & Services report by KLAS Research. In 2017 and 2018, Identity Automation was awarded Category Leader in Single Sign-On (SSO). This year, KLAS moved from the SSO designation to Identity & Access Management, and we are honored to be recognized as Category Leader.
The shift in the KLAS market segment from SSO to IAM further demonstrates that factors, such as ever-tightening compliance regulations, growing cyber risks, and digital transformation are driving healthcare's need for more complete IAM solutions with capabilities that go far beyond SSO alone. As such, Identity Automation is proud to offer a comprehensive platform that meets the industry's evolving needs.
View the full press release here.